Parkhurst finds more burdens, no reforms in state budget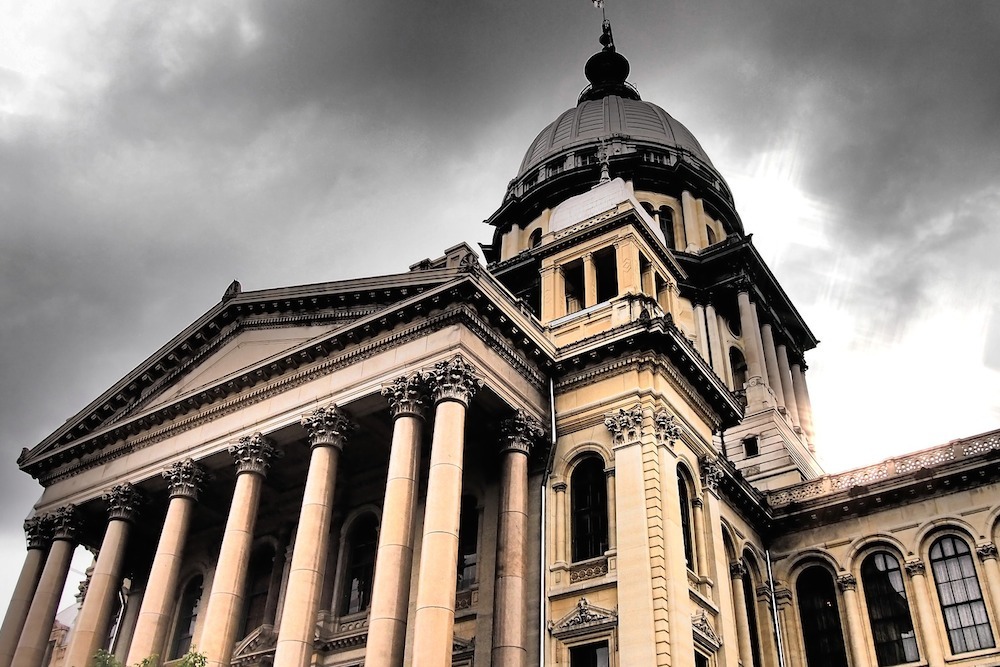 Rep. Lindsay Parkhurst (R-Kankakee) recently explained her decision to vote against the veto override that gave Illinois its first budget in more than two years, arguing that the budget plan now in place will not address the state's economic problems.
The budget plan, which includes a permanent personal income tax increase to 4.95 percent, initially advanced out of the House with the help of 15 affirmative votes from Republicans, according to a Chicago Tribune report. Several Republicans also switched sides in the Senate to pass the three budget bills, which were quickly vetoed by Gov. Bruce Rauner. The Senate voted to override the vetoes, and despite five House Republicans who initially voted for the plan deciding to vote against the override, it passed by the smallest margin possible in the House.
Lindsay Parkhurst
"I voted no on the veto override because this budget further burdens taxpayers with no indication the state will properly use the increased taxes and it offers no real reforms to get Illinois back on track," Parkhurst said in a statement. "There is no viable plan to pay back our backlog of bills, except through more borrowing. There is no property tax relief, no structural reform to grow jobs, and no term limits. School reform through the budget is now tied to a Chicago public school pension bailout."
The budget plan, which is now in effect will increase the personal income tax rate from 3.75 percent to 4.95 percent and the corporate income tax rate from 5.25 percent to 7 percent, according to the Tribune report. These hikes are projected to raise an additional $4.3 billion and $460 million each year, respectively. While the Tribune reports that supporters of the plan note that it will reduce spending by $2.5 billion, cutting most state agency spending by 5 percent and higher education spending by 10 percent, Republicans, including Parkhurst, do not believe the plan does enough to address the causes of Illinois' high spending.
"Even with Madigan's 32 percent tax hike, there will not be enough money," Parkhurst said in her statement. "Eventually, we can expect the Democrats to file more bills to raise taxes and fees again to generate more revenue because their 'balanced' budget is not working. The veto override means the state has a budget, but at what cost?"
According to the Chicago Tribune report, Illinois went 736 days without a budget. Rauner and Republican lawmakers sought to leverage the state's budget crisis into an opportunity to put his agenda in place, with Rauner insisting on a package of reforms in exchange for his support of a tax increase. Those reforms included changes to the state's workers' compensation system and a property tax freeze, which were not included in the final budget, as well as pension reforms, which Republicans claim were included in a watered down version.
Republicans in districts hit hard by the budget crisis and lack of state funding, particularly those in districts reliant on state colleges and universities, agreed to a tax increase without reforms rather than face continued deterioration of those institutes.
"The plan passed today is more of the same short-sighted policies both investors and Illinois residents are tired of," Parkhurst said in her statement. "Without fundamental changes in Illinois, there can be no confidence in the direction of our state. Residents will leave and our fiscal spiral will continue. I urge my fellow members to continue to negotiate on important issues like property tax and pension reform with the same sincerity and urgency we saw last week. There is much work left to be done."
Want to get notified whenever we write about
Rep. Lindsay Parkhurst
?
Next time we write about Rep. Lindsay Parkhurst, we'll email you a link to the story. You may edit your settings or unsubscribe at any time.
Sign-up for Alerts
Organizations in this Story
More News