Minooka Elementary School District 201 Committee of the Whole met July 17.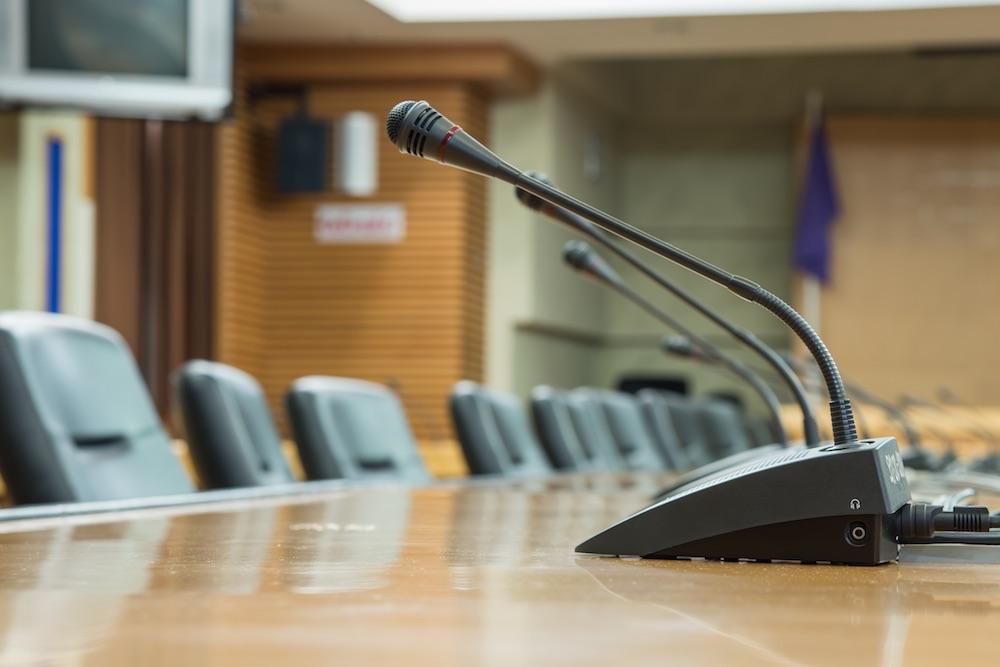 Minooka Elementary School District 201 Committee of the Whole met July 17.
Here is the minutes provided by the Committee:
MEMBERS PRESENT: John Clucas, Vicki, Crouch, Al Skwarczynski
James Satorius
ABSENT: Allen Kristan, Ed Cronin, Renee Thompson
1. Call to Order The meeting was called to order at 6:00 p.m. by President James Satorius. Roll call was answered as indicated. Others present were: Kris Monn, Joshua Ruland, Ruth Satorius, Aaron Souza, Kevin Smith, Sara Piotrowski, and Lori Shanholtzer.
2. Public Comment None
3. Review of the Revised Agenda Added to the agenda was the action item Interfund Loan from Working Cash to the Tort Immunity Fund.
3.01 Personnel - Dr. Monn went over the personnel report with the Board.
3.02 Semi-Annual Closed Minutes Review - Closed session minutes from January 2016 to June 2016 were shared with the Board. The recommendation will be to open these minutes to the public.
3.03 Notice of FOIA Requests - None
3.04. Approval of Resolutions authorizing membership in the Collective Liability Insurance Cooperative - There are two resolutions that need to be approved by the Board. The first resolution authorizes membership in the Property Casualty Program. The second authorizes membership in the Workers Compensation Program.
3.05 Disposal of Technology Equipment - Aaron Souza presented his list of technology items to be disposed of by Two-Com Company. It was suggested that in the future we offer old technology items to parents in the district at a discounted price.
3.06 Resolution declaring the intention to issue $4,000,000 Working Cash Fund Bonds of the District, for the purpose of increasing the Working Cash Fund of the District, and directing that notice of such intention be published in the manner provided by law - In order to establish adequate financial resources in the event of prolonged state funding battle, as well as establish a level of non-referendum debt so that Minooka CCSD 201 will have an adequate Debt Service Extension Base in the event of a state-wide property tax freeze, Administration is recommending the Board initiate the process of issuing $4.0M of Working Cash Bonds to be paid back over a five year period. A copy of the resolution and notice of intent can be viewed on the electronic Board Docs board packet.
3.07 Amendment to Energy Savings Contract with Performance Services, Inc to allow for the replacement of two (2) boilers at Minooka Intermediate School - The two boilers at Minooka Intermediate School are in need of replacement. The amendment to the contract will include an additional approximate cost of $310,000 to replace them.
3.08. Approval of 1st Reading of Board Policies 600's - The first reading of board policies section 600's was presented to the board.
4. Transportation - Update No report
5. Operations and Maintenance - Update Kevin Smith stated that by the end of the week all work should be done and teachers will be able to be back in their rooms. He stated that the extra summer workers he had were a huge help getting the schools read.
6. Technology - Update Aaron Souza stated that all new teacher laptops came in and they are working on getting them ready for the teachers.
7. Board of Education Topics
None
8. Executive Session Moved by Skwarczynski seconded by Clucas to go into closed session to discuss the appointment, employment, compensation, discipline, performance, and/or dismissal of employees, negotiations, the purchase of real property, confidential student matters, and/or litigation. Motion Carried at 6:46 p.m.
Aye: Skwarczynski, Clucas, Crouch, Satorius
Motion Carried
Moved by Clucas, seconded by Skwarczynski to returned to open session at 6:57 p.m. Aye: Clucas, Skwarczynski, Crouch, Satorius Motion Carried
9. Adjourn Moved by Skwarczynski, seconded by Clucas to adjourn the Committee of the Whole Meeting at 6:58 p.m.
Aye: Skwarczynski, Clucas, Crouch, Satorius
Motion Carried at 6:58 p.m.
https://www.min201.org/wp-content/uploads/2017/08/July-17-2017-Board-Minutes.pdf
Want to get notified whenever we write about
Minooka Community Consolidated School District 201
?
Next time we write about Minooka Community Consolidated School District 201, we'll email you a link to the story. You may edit your settings or unsubscribe at any time.
Sign-up for Alerts
Organizations in this Story
Minooka Community Consolidated School District 201
More News