The Village of Channahon Committee of the Whole met August 7.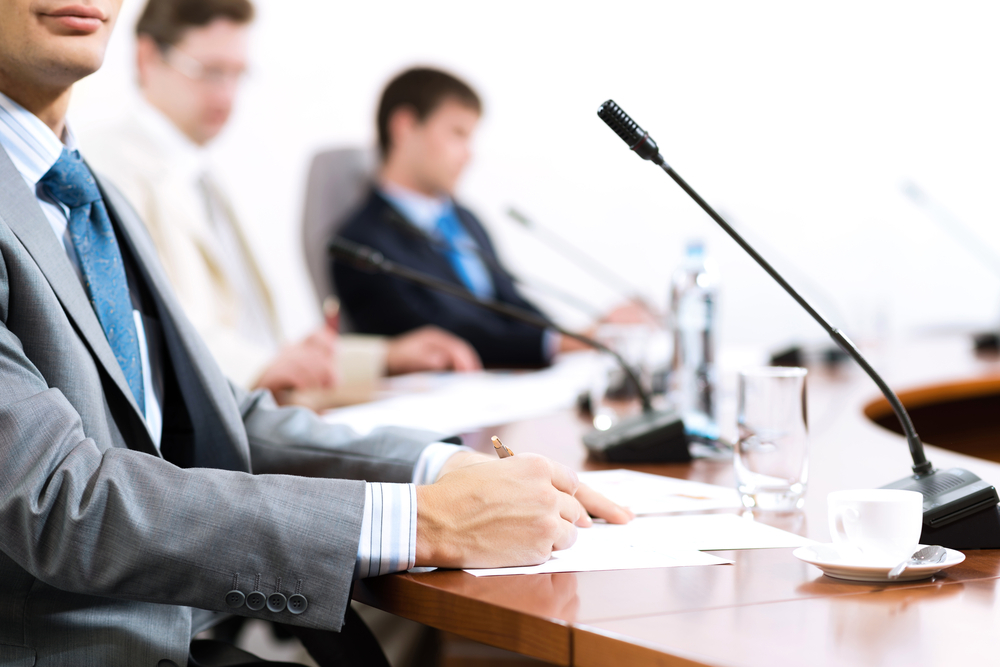 The Village of Channahon Committee of the Whole met Aug. 7.
Here is the minutes provided by the Committee:
Village President Missey Moorman Schumacher called the meeting to order at 6:00 p.m. with Trustees Greco, Host, McMillin, Perinar, Scaggs and Slocum present.
Also present were Village Administrator Thomas Durkin, Director of Community Development and Information Systems Mike Petrick, Finance Director Heather Wagonblott, Director of Public Works Ed Dolezal, Chief of Police Jeff Wold, Village Attorney David Silverman and Acting Village Clerk Leti Anselme.
VP Moorman Schumacher informed everyone present that anyone who speaks at the meeting shall be deemed to have given his/her consent to the recording of their likeness and speech. This meeting is being recorded.
VILLAGE PRESIDENT
Appointing of the Village Clerk Position Village President Missey Moorman Schumacher was happy when Kristin Hall's name was recommended for the Village Clerk position. She has shown interest in the position and has been a lifelong resident. She worked for the Will County Clerk's office and is now working with the Grundy County Clerk's office.
Adjustments to the Salary of Non-Union Village Employees VP Moorman Schumacher stated that this item will be discussed in executive session.
• An Ordinance Increasing the Number of Class G Liquor License Available in the Village of Channahon – 1st Read
• An Ordinance Amending the Village of Channahon Code of Ordinances with regard to the Class A Liquor License – 1st Read VP Moorman Schumacher stated that these two ordinances go together. Tom Doud of Go Bowl, Channahon Lanes, opened the miniature golf course and has requested the Class G Liquor License, which is the "Resort" license. Mr. Doud will need to submit a letter clarifying that the liquor will stay within the fenced area. This will then eliminate a Class A Liquor License, once he surrenders it for the Class G.
ADMINISTRATION DEPARTMENT
Proposal form ESI Consultants, Ltd. For Planning and Design Engineering Services for Improvements to US Route 6 at the Intersection of I-55 East Frontage Road Village Administrator Thomas Durkin stated this is for a proposal from ESI Consultants, Ltd. for planning and design engineering services for improvements to US Route 6 at the intersection of the I-55 Frontage Road.
The annexation agreement regarding the Crossroads 55 project included the provision that the Village is responsible for the design and construction of improvements to the intersection of US Route 6/East Frontage Road to include signalization, a right turn lane for eastbound Rt. 6 at the East Frontage Road and such other intersection improvements that are required by IDOT to install and operate traffic signals at this intersection improvements. The agreement further stipulates that the developer of Crossroads 55, Venture One Real Estate, shall pay to the Village, upon issuance of a building permit for vertical construction for Phase One of the development, the amount of $1,032,500 as their required contribution toward the improvements. The building plans have been approved and the Village should collect their contribution in the very near future.
The attached proposal from ESI Consultants, Ltd. provides the scope of work to complete these improvements. This includes the preparation of an Intersection Design Study for submission to IDOT for approval. Following concurrence by IDOT, ESI will prepare detailed construction plans to be submitted to IDOT for approval. Finally, once IDOT has approved the construction plans, ESI will provide bidding services up to and including the preparation of contract documents with the selected contractor. A detail of the scope of services in provided in your packet. The total cost of services to be provided in the proposal is $197,360. It is anticipated that the funds provided by Venture One through the annexation would be utilized for this proposal.
ESI Consultants, Ltd. provides professional planning, design, construction, infrastructure, environmental, architectural and engineering services to public, private and institutional clients. They have extensive experience in traffic engineering and working with local agencies, businesses, and IDOT in the area of Economic Development Program Funding (EDP). The purpose of the Economic Development Program (EDP) is to provide state assistance in improving highway access to new or expanding industrial, distribution, or tourism developments. The intent is to make available state matching funds that will be a positive contribution in the location-selection process and to target those projects which will expand the state's existing job base or create new employment opportunities. The focus of the program is on the retention and creation of permanent full-time jobs. Funding is available to construct highway facilities that provide direct access to industrial, distribution, or tourism developments. The program is designed to assist in those situations where development of these types of facilities is imminent. It is the intent of the Village and ESI Consultants to pursue funding from this state program to assist in the development of these improvements. Pursuit of these funds is included in the ESI proposal.
Durkin stated that some representatives from ESI were supposed to be here, but there was an accident, so that may have held them up. He stated that he looking for a motion to approve the proposal since it is about a ten month process.
Trustee Scaggs asked if this was this was bidded out. Durkin stated that was for professional services and it was the only proposal sought out, since they are experienced with this type of project. Trustee Scaggs felt that the fee was high. Durkin stated that it is not required to bid out for professional services.
VP Moorman Schumacher is not suggesting that other firms are not qualified, but ESI does have the experience with these projects, lights, roads and IDOT. They are best suited for this project.
A Resolution Relating to Participation by Elected Officials in the Illinois Municipal Retirement Fund Durkin stated that the IMRF Board of Trustees has adopted Board Resolution 2017-02-13, requiring recertification of IMRF eligibility every two years for all eligible elected positions.
The new board rule requires all governing bodies of units of government with elected positions participating in IMRF to pass new resolutions re-affirming that the positions meet the IMRF hourly standard (either 600 or 1,000 hours per year). Hours spent at meetings, preparing for meetings, in the office, and actually conferring with constituents are counted as performance of duty and may be included in the IMRF hourly standard. Hours spent on-call or otherwise informally available to constituents do not count as performance of duty and should not be included in the IMRF hourly standard.
On September 19, 2016, the board passed a resolution removing from qualification in IMRF the village clerk and village trustees. The Village President remains a qualifying position and thus is the only Village of Channahon elected official subject to this resolution. IMRF requires this resolution to be passed by September 1, 2017 and this must be done every two years.
COMMUNITY DEVELOPMENT & INFORMATION SYSTEMS
Update Annexation Agreement for Karis Capital, LLC Director of Community Development Mike Petrick stated that Karis Capital previously presented a concept plan to the Village Board in December 2016 for an industrial development on the southeast corner of Route 6 and the new Southeast Frontage Rd. Since that time, Karis has waited to see how the development of the Crossroads 55 Business Park and associated infrastructure would impact their development design.
The Planning & Zoning commission held a public hearing to change the zoning upon annexation to the I-1 Limited Manufacturing District on April 24, 2017. The zoning change was recommended for approval. At the time, the applicant was not seeking a Special Use Permit for a Planned Unit Development and intended to construct the property based on the zoning regulations set forth for the I-1 Limited Manufacturing District. Work continued on the annexation agreement. During this time the public hearing for the annexation agreement was continued several times.
Staff met with Karis Capital and a new contract purchaser, Ridgeline Development, on August 1, 2017. Through discussions of development plans and necessary accommodations to requirements, it is now being sought to form a Planned Unit Development for the property. This will cause for new publication of notice and a new public hearing to be held by the Planning & Zoning Commission. As such, significant portions of the Annexation Agreement will need to be modified. In concurrence with the Village Attorney, the most prudent action at this time is to close the public hearing regarding the annexation agreement. When ready, a new notice will be published with a new public hearing to be held regarding a future annexation agreement.
Update Annexation Agreement for Tank Cleaning Solutions, LLC Petrick state that this item will be continued to August 21, 2017 and gave the Board an update. TCS, LLC is seeking incorporation into the Village of Channahon in order to connect to the municipal sanitary system. Plans were presented and a public hearing held during the Special Joint Meeting on June 26, 2017. At that time the Planning & Zoning Commission recommended approval of changing the zoning upon annexation to the I-1 Limited Manufacturing District.
Although this is not a complex agreement, there has been some issue with the language regarding easements granted on neighboring properties for the extension of Sanitary Sewer lines. Specifically, one neighboring property owner wishes not for a Municipal Utility Easement to be placed on his property. Therefore alternate routes have been investigated and are in-progress.
The language regarding the sanitary extension is part of the annexation agreement, and thus will need to be modified once a final route is established. As such, plans are temporarily in a holding pattern until such easements are agreed upon by neighboring property owners
• An Ordinance to Change the Zoning to I-1 of 24045 W. Front Street and Issue a Special Use Permit for Barge Cleaning & Fleeting, Truck Parking and Repair – 1st Read
• Site Plan, Mile 227, LLC, 24045 W. Front Street Petrick stated that Mile 227, LLC (Nominee of Full Circle Terminal, LLC) is the contract buyer of 24045 W. Front St. The property is currently in the Village of Channahon and operates as Big Basin Marina. The property has been for sale for some time, with no buyer found to continue marina operations at the site.
Mile 227, LLC proposes to convert the marina into a facility for the cleaning & fleeting (parking) of barges on the site. The company operates a similar site in Lemont, IL. Other current commercial activities and operations will cease on the property. In order to accommodate this request, it would be proper to change the zoning of the parcel to I-1 Limited Manufacturing District, and issue a Special Use Permit for the Cleaning & Fleeting of barges. The requested special use permit further requests the land area that is not necessary for the primary activities of barge cleaning & fleeting be used for the parking and repair of trucks. This is similar to the activity of the company's site located in Lemont, IL. Trucks would not be dispatched from the site and it would operate mainly as a parking lot for owner-operators who cannot –or do not wish to– store their trucks at their homes. Alternatively a contract operator may be found to operate the truck parking facility.
In regard to the primary activity, it is not anticipated that the barge cleaning & fleeting will cause significant traffic to the site. Occasionally, a tanker-truck will need to remove liquid waste material, but the site is not to be used to offload barges to trucks. The Primary Activity would classify as a special use found in 156.091 Uses within the I-1 Limited Manufacturing District (B) Special Uses (1) Similar and compatible uses to those allowed as permitted uses in the district. The secondary use is found in section (D) of the same chapter, (3) Overnight storage of vehicles on the premises.
The Planning & Zoning Commission heard public testimony regarding the use on July 10, 2017. Based on public testimony, most in the audience were not concerned with the new use, but were opposed to the Marina closing. The applicant stated that the marina would stay in operation through the end of this boating season. Questions were raised about the safety and storage of materials that were removed by the cleaning process. Tanks and containment areas were described as being in conformance with requirements of the U.S. Coast Guard, who has jurisdiction over such issues. Additional questions were asked about trucks potentially travelling down Front St. It was answered that there are already "No Trucks" signs posted beyond the neighboring property and there have been no complaints of trucks traveling on Front St., even with the trucking use on the unincorporated property next-door (XTRA Lease). There was concern over additional traffic on the poorly-surfaced southwest Frontage Rd. (IDOT jurisdiction) causing additional problems. It was stated that traffic would be an insignificant factor compared to the traffic already on the road.
The Planning & Zoning Commission voted in favor of the change of zoning to I-1 Limited Manufacturing District and the issuance of a Special Use Permit for the aforementioned uses. The vote was 3-1 with two commissioners absent.
A site plan has been provided as a supporting document. It shows the removal of current marina facilities in order to accommodate barges on the southern portion of the site. Land on the northern portion of the site will be used for parking of trucks. The Planning & Zoning Commission also recommended approval of the site plan by the same vote of 3-1.
All proposed uses would be similar to surrounding uses found on neighboring properties, however those properties are not currently incorporated into the Village of Channahon.
Trustee Greco asked how many trucks would be on the property. Mike Hansen, the petitioner's attorney, stated that there would be about 50 to 75 trucks. VP Moorman Schumacher stated that was one of her questions the amount of truck traffic it may generate, since the frontage road is not built for it.
Trustee Scaggs stated that he normally doesn't see any trucks, it is just trailers. Petrick stated that the PZC Board questioned if trucks would drive down to Front Street, and there hasn't been any issues. There is a "No Trucks" sign posted, which has probably helped.
Trustee McMilin asked if there are any plans to improve the building. Petrick stated that there was no intention on their behalf to do any improvement to the building. If there were site improvements, there would be requirements.
Trustee McMillin asked why the Village enforces that other businesses improve their sites, and this one does not have to. He feels that there will be people working on their trucks. Attorney Hansen stated that it is a storage facility and they will be leasing it to one operator to run. People cannot come and work on their trucks.
Petrick asked if it would be problem if this were to be voted on at our next meeting on August 21, 2017, since the ordinance will need to be modified. Attorney Hansen stated that he would like to have this approved at tonight's meeting since the closing is scheduled in a few weeks.
Some concerns from the Board is the truck maintenance to be done on site. Attorney Hansen stated that there would be a mobile/oil truck that will come to service the trucks. These people are professionals that would maintenance the trucks, not the owners.
Trustee Perinar wanted to clarify that no one would be able to sleep in the trucks. Attorney Hansen stated that they are not allowed and it will need to be added to the ordinance. VP Moorman Schumacher asked when they would be closing. Attorney Hansen stated that it is scheduled for August 22, 2017. The Board chose to bring this back to the August 21, 2017 Board meeting with all the changes and modifications.
FINANCE DEPARTMENT
Finance Director Heather Wagonblott stated that she had no formal items for discussion, but informed the Board that the auditors are done with the field work and are off site working on the financial statements.
POLICE DEPARTMENT
Lateral Transfer Hiring Policy Chief of Police Jeff Wold stated that he has been working with Attorney Marji Swanson to put together a policy, that will allow the police department to hire lateral transfers, which is defined as an officer that has two or more years of consecutive full-time sworn service with a police department. This would help with expediting the process of hiring officers.
PUBLIC WORKS DEPARTMENT
Enter into License Agreement with Illinois Department of Natural Director of Public Works Ed Dolezal stated that the Village has maintained a license agreement with the IDNR since its waste water treatment plant was constructed. The agreement allows the plant's effluent pipe to extend across the I&M Canal property into the Des Plaines River. This agreement extends the license until September 30, 2022 (IDNR has agreed the date currently in section 2 is incorrect and will execute a document dated 2022).
Replacement of Return Activated Sludge Pumps at Waste Water Treatment Plant Dolezal stated that at the WWTP the RAS pumps have been in continues operation for the past thirteen years. Theses pumps are showing wear and efficiency is dropping off. The village has asked Flow Technics, who specializes in these pumps to quote replacing both pumps. They quoted the village a total cost of $39,670.00 to remove the old pumps and install new ones.
Previously the Board was asked by staff to not act on rebuilding these pumps until we could compare the cost with installing new pumps. The cost to rebuild was quoted at $48,200 making replacement the better choice.
Replace Bearing on Mechanical Mixes at the Waste Water Treatment Plant Dolezal stated that this the oxidation ditch mechanical mixers need the end bearings replaced. We asked DPS Equipment Sales for a proposal to perform this work. DPS has done work for the Village in the past and staff has been very satisfied with their work.
The bearing replacement is a budgeted maintenance item in this fiscal year.
Engineering Contract to Provide Construction Related Services for Road Improvements at I-55 and Bluff Road Interchange Dolezal stated that on November 2, 2015 the Board accepted a Proposal from Jacob & Hefner Associates to complete improvements pursuant to the IDI Gazeley, Hess, and Clark Annexation Agreement. Part of the scope of work was to design interchange improvements at the I-55 and Bluff Road interchange. The improvements include turn lanes and signalization of the ramps. The contract was recently awarded to D Construction.
The Village is responsible for providing the construction staking and also wants to observe construction and perform materials testing. Attached is a proposal from Jacob & Hefner to provide these services along with general contract administration, such as verifying pay requests. The proposal has some fixed cost items and some unit price (hourly) items in the scope. Depending on how the contractor performs and to what extent it is determined that observation is needed the cost is estimated between $119,726 and $189,726. This expense is paid from a previous bond issue done for this contract and a now completed watermain extension to the IDI site.
Award Contract for 2017 Various Spray Patching Project Dolezal stated that the Village Spray patching is a process of manually spraying a bituminous material (like asphalt) onto a damaged area of asphalt road followed by a layer of stone chips. Spraypatching is used to maintain isolated areas with extensive cracking and pavement loss such as edge cracking, potholes and areas of severe raveling.
In previous years, Staff has had difficulty finding experienced contractors available to do this type of asphalt application, or who can meet insurance requirements. Midstate has consistently provided both for several years. Therefore, we feel putting this work out to bid could again lead to less experienced and less equipped contractors trying to do this work in Village subdivisions.
This contract is for $8.20/gallon for CRS-2 bituminous material, $25/ton for CA-16 aggregate, $1,300/day for rolling, and $1,100/day Traffic Control Flagger. This work will be paid using 2017 local road maintenance funds budgeted for this purpose. The project will treat one isolated street and approximately 4-6 subdivisions.
Required insurance coverages for this contract meet those of the IDOT Standard Specifications and typical Village of Channahon requirements with one exception. Due to excessive costs a provision of umbrella insurance coverage has been omitted. According to the contractor, this additional coverage cost is well over $4000 which would be passed onto the Village through increased unit prices, i.e. we would get $4000 less spray patching.
Staff also recommends allowance to accept a cashier's check at 50% of the value of the contract to serve as a contract bond. We feel this guarantee is sufficient as spray patching does not excavate or otherwise disturb the roadway. Doing so provides a savings to the contractor, and by extension to the Village, resulting in an additional ±6.0% of spray patching.
Intergovernmental Agreement for Bridge Street Multi Use Path Funding Dolezal stated that In October 2016, the Village was informed that it was awarded funding for the Bridge Street Multi Use Path through the Illinois Transportation Enhancement Program (ITEP). The Village then worked with IDOT to complete the necessary preliminary Grant Accountability and Transparency Act (GATA) documentation associated with the grant. On June 19, 2017, the Village entered into an Engineering Services Agreement with Strand Associates for Phase II engineering. Attached is the formal Intergovernmental Agreement with IDOT regarding the ITEP funding grant that when executed will allow the Village to receive reimbursement for phase II engineering.
COMMUNICATIONS
PUBLIC COMMENT
Dave Ferro, a 25 year Channahon resident, spoke to the Board of some concerns he had of the Big Basin change over to a barge terminal. He has over 40 years in the refinery business and his concerns are what is going to brought into the area, with the tanking and cleaning of the barges. He has several questions he'd like answered before the Board moves forward with this. He would like to know what type of chemicals will be on the barges that will need to be cleaned: ammonia, cholorine, acid. What type of chemicals will be used to clean the barges? What type of systems will be used, when cleaning the barges?
When Mr. Ferro attended the Planning and Zoning Board meeting it was stated that chemicals would be stored at the facility. He would like to know how and what they would be stored in. He figures that the new owner may not be able to answer these questions, but he would like to get MSD sheets of what will be brought onto the property, so that we can get an expert to give us some guidance with it.
Mr. Ferro does not want to stop the sale of this marina. He has known the owner for over 30 years and she was his landlord, since he has a boat there. She deserves to retire, but he is here to protect his family, friends and neighborhood.
Another concern Mr. Ferro had was the Bluff Road interchange. If this barge cleaning facility goes through there will be more trucks and it will cause back-ups.
Mr. Ferro last issue was that he has noticed some issues in his subdivision. He feels there is a sink hole at Pueblo and Tow Path. He saw a resident almost trip on the sidewalk in the front of his house, he would like these items to be checked.
VP Moorman Schumacher stated that Dolezal would reach out to him on the possible sink hole and the sidewalk. As for the other concerns, Attorney Hansen asked if Petrick could forward the information and questions to them and they will get Mr. Ferro the answers for the next meeting.
Ben Larson, Channahon resident, thanked Chief Wold and Officer Bischoff for vehicle he spoke of at the last Board meeting.
Mr. Larson asked if whoever would want chickens, is it something that would be regulated, in terms of getting a permit. VP Moorman Schumacher stated that it will be brought forth as a Pilot Program, and residents will be required to obtain permits and licenses to have the chickens.
His concern is what if a resident wants to protest and does not want the chickens. VP Moorman Schumacher stated that is one of her concerns when a person purchases a home in a residential subdivision with the reasonable expectation that there would not be livestock next door.
Durkin stated that our attorney is in the process of putting together an ordinance that will go before the PZC in September with a public hearing. He suggested that Mr. Larson come and give his input.
Mr. Larson stated that he spoke with Gabriel Zavala, the Code Enforcement Officer, in regards to the some neighbors with weeds that were tall. He wondered how the ordinance is for the terms of duration before they would be ticketed or a warning. Some of the issues were addressed and some were not. This was about a week ago and he has not heard from Zavala.
VP Moorman Schumacher stated that Zavala just started with the Village, so that may be why. Petrick stated that grass cutting in a developed neighborhood eight inches is the limit. If the Village notices it or it is brought to our attention, a notification is sent to the owner of the property. They are to comply within ten days of obtaining the notification. If they do not, the Village then cuts the grass and liens the property.
The Committee of the Whole was adjourned at 6:52 p.m.
EXECUTIVE SESSION
Trustee Slocum made a motion to go into Executive Session at 6:53 p.m. for Appointment, Employment, Dismissal, Compensation, Discipline and Performance of an Employee of the Village of Channahon and Salary Schedules for Classes of Non-Union Employees. Seconded by Trustee Scaggs.
Roll Call Ayes: Greco, Host, Mcmillin, Perinar, Scaggs, Slocum
Nays: None
Motion Carried
Trustee Scaggs made a motion to close Executive Session at 7:10 p.m. for Appointment, Employment, Dismissal, Compensation, Discipline and Performance of an Employee of the Village of Channahon and Salary Schedules for Classes of Employees. Seconded by Trustee Host.
Roll Call Ayes: Greco, Host, Mcmillin, Perinar, Scaggs, Slocum
Nays: None
Motion Carried
http://www.channahon.org/wp-content/uploads/downloads/2017/08/2017.08.07-Comm-Minutes.pdf
Want to get notified whenever we write about any of these organizations ?
Next time we write about any of these organizations, we'll email you a link to the story. You may edit your settings or unsubscribe at any time.
Sign-up for Alerts
Organizations in this Story
The Village of Channahon Committee of the Whole • Village of Minooka
More News