Channahon Village Board Committee of the Whole met April 16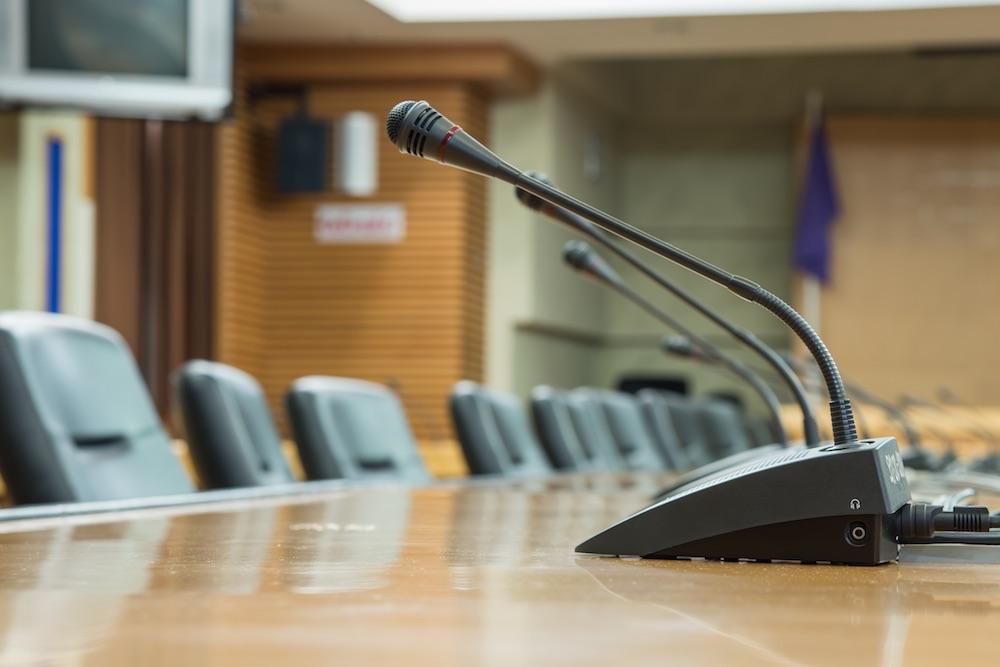 Channahon Village Board Committee of the Whole met April 16.
Here is the minutes as provided by the committee: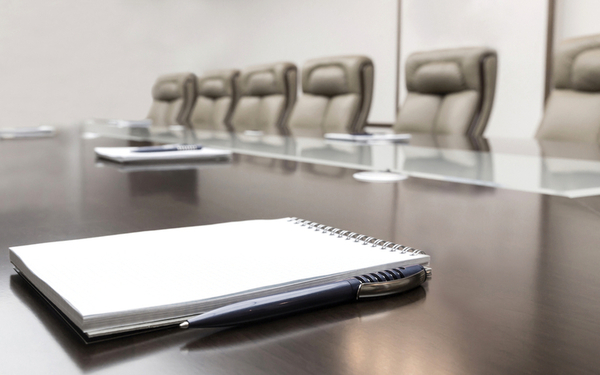 Village President Missey Moorman Schumacher called the meeting to order at 6:00 p.m. with Trustees Greco, McMillin, Scaggs and Slocum present. Trustee Perinar was absent.
Also present were Village Administrator Thomas Durkin, Director of Community Development and Information Systems Mike Petrick, Director of Public Works Ed Dolezal, Village Attorney David Silverman and Village Clerk Kristin Hall.
VP Moorman Schumacher informed everyone present that anyone who speaks at the meeting shall be deemed to have given his/her consent to the recording of their likeness and speech. This meeting is being recorded.
Village President
Administration Department
A Special Ordinance Authorizing the Ceding of Private Activity Bonding Authority Durkin stated based on our relationship with the WKRDA, as a Home Rule Community, we are entitled to a volume cap allocation of $1,318,800. He stated as we currently have no ongoing project, should we do nothing, as of May 1st our allocated dollars would be returned to the State of Illinois. He further stated an alternative to this would be for the Village to pass an ordinance authorizing the ceding of private activity bonding authority to transfer our allocated funds to the WKRDA. He stated in doing so, our funds would be available and committed to our area, not at the state's discretion. He stated this is a housekeeping item and he is seeking approval and waive of second read.
GEDC Summer Intern Program
Durkin stated $3,700 is in the approved 2018-2019 budget for the hiring of a GEDC summer intern for assistance in the Administration and Community Development Departments. He stated he anticipates the intern will be employed for 25-30 hours a week for approximately 6-8 weeks, beginning around June 1, 2018. He further stated pre-screening of potential employees will be provided by the GEDC and a job posting was listed on the GEDC website earlier this year. He stated he would like to move forward with the hiring process and is looking for the Board to grant the Village Administrator the authority to employ seasonal labor.
VP Moorman Schumacher stated this will be a tedious job, as there is a lot of scanning to be completed in the Community & Development Department.
Durkin stated that he along with VP Moorman Schumacher would be meeting with the Rotary Club to discuss the CMAP update.
Community Development & Information Systems
Plat of Subdivision, Channahon Corporate Center Lot 4
Petrick stated the Channahon Corporate Center (IDI) was approved as a single parcel of land, it has been subdivided in phases as necessary to accommodate construction and development. He stated this plat of subdivision is to define the boundaries of Lot 4, which is located on the far west side of the site, adjacent to the current configuration of the Frontage Road. He stated that additional plats of easement and dedication will be forthcoming as the ultimate design of the site progresses, but in order for proper progress to be made, the land should first be made into a separate parcel.
Finance Department
Finance Director Wagonblott was absent, but no formal items.
Police Department
Chief of Police Shane Casey stated he had no formal items.
Public Works Department
Town Center Unit 3 (St. Elizabeth Residences) – Plat of Easement Vacation
Dolezal stated the easement in question was dedicated on Final Plat of First Resubdivision of Channahon Town Center Unit 2, recorded on December 4, 2006. He stated the easement appears to have been designed to march a previously proposed layout for the St. Elizabeth Drive connection between Town Center Unit 2A and Navajo Drive. He stated this document was dedicated in 2006 to allow for the possible placement of utility improvements prior to future Right of Way dedication. He further stated the Final Plat of Subdivision for Channahon Town Center Unit 3, was recorded on July 27, 2016 to accommodate development of the Channahon Town Center Unit 3 and St. Elizabeth Residences. He stated the approved design for this development included dedication to the Village of St. Elizabeth Drive Right of Way as well as municipal utility and easements adjacent to the Right of Way. He stated this was done with the understanding that certain portions of the existing easement would need to be vacated; the Village does not typically allow any type of public easement within Village Right of Way.
Hire Seasonal Help
Dolezal stated $17,640 is in the approved 2018=2019 budget for summer help. He stated this is three employees for 12 weeks at a pay rate of $12.25 per hour. He stated he would like to move forward with the hiring process and is looking for the Board to grant the Village Administrator the authority to employ seasonal labor.
Communications
Public Comment
VP Moorman Schumacher asked a young man in the audience why he was at the meeting.
The young man stated he was a student at Joliet Catholic Academy and he was to attend a Board Meeting for his Government class.
Executive Session
The Committee of the Whole was adjourned at 6:09 p.m.
http://files.channahon.org/public/BOARD_MTG/Minutes/2018/2018.04.16%20Comm%20Minutes.pdf
Want to get notified whenever we write about
Minooka Branch Library
?
Next time we write about Minooka Branch Library, we'll email you a link to the story. You may edit your settings or unsubscribe at any time.
Sign-up for Alerts
Organizations in this Story
More News