Charter of Township of Garfield Planning Commission met Aug. 8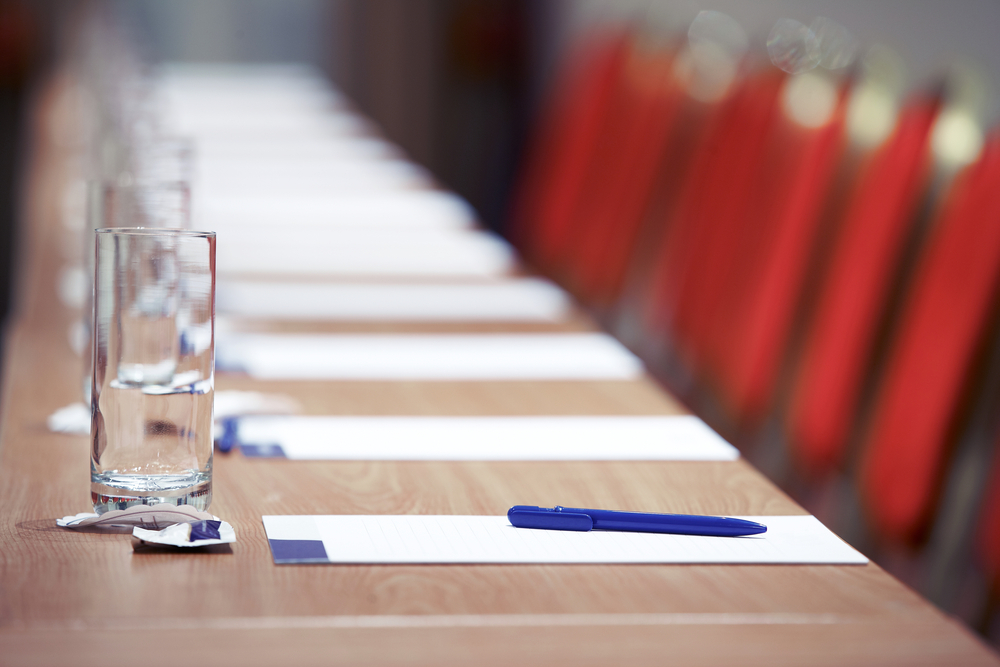 Charter of Township of Garfield Planning Commission met Aug. 8.
Here is the minutes provided by the Commission:
Call Meeting to Order: Chair Racine called the meeting to order at 7:00pm at the Garfield Township Hall, 3848 Veterans Drive, Traverse City, MI 49684.
Roll Call of Commission Members: Present: Joe McManus, Gil Uithol, Chris DeGood, Joe Robertson, Pat Cline, and John Racine
Absent and Excused: Steve Duell
Staff Present: Rob Larrea, Erik Perdonik
1. Review and Approval of the Agenda - Conflict of Interest (7:01) McManus moved and Robertson seconded to approve the agenda as presented.
Yeas: McManus, Robertson, Uithol, Cline, DeGood, Racine
Nays: None
2. Minutes (7:02)
a. July 25, 2018
Uithol moved and Cline seconded to adopt the minutes of July 25, 2018 as presented.
Yeas: Uithol, Cline, McManus, Robertson, DeGood, Racine
Nays: None
3. Correspondence (7:02) None
4. Reports (7:02)
Township Board Report
No report
Planning Commissioners
No report
Planners Department
No report
5. Business to Come Before the Commission
a. PD 2018-81 Proposed Hotel - Crossing PUD - Conceptual Review (7:03)
This application is for a conceptual review of a proposed three story 95 room hotel with associated parking to be located on approximately 3.62 acres at 2586 Crossing Circle within the eastern part of the Grand Traverse Crossing PUD. The Faith Reformed Church of Traverse City is currently located on the site and is adjacent to the Emerald Hills condominium subdivision to the north and the Miller Creek Nature Reserve to the east.
Dusty Christensen from Mansfield and Associates showed an overlay map of the area where the hotel would be located. A PUD amendment would be needed since there is a change in use on the property. Christensen said the hotel would most likely be a Fairfield Inn. He discussed the 106 parking spaces which is in compliance with ordinance and added that there will be a gated access for fire safety leading to Rennie Street. A buffer will be provided in the ten foot buffer area as well as a privacy fence or wall to the north. Commissioners mentioned setbacks on the north side and whether they need to be expanded. Christensen said that the existing building will be demolished along with the parking lot. All trails and trail heads will remain unobstructed. Developers may be able to use overflow lots adjacent to the property and Staff will review the PUD documents. Overall, Commissioners found the proposal favorable.
b. PD 2018-75 Aspen Pines Multi-Family SUP - Public Hearing (7:28)
Larrea said that this application requests approval of a Special Use Permit for a two-story 8 unit multi-family structure on Floresta Street. The parcel is.77 acres and is zoned R-3 Multi Family Residential.
Petra Kuehnis from Mansfield and Associates said that this is a small apartment building with eight units and each unit will have a garage and one outdoor parking space. Since the last meeting, they have incorporated more outdoor space and removed some parking. There are now two community areas for outdoor patios and the dumpster is now outside the setback. Shallow stormwater drainage exists on the site and a Type C buffer on will be on three sides of the property with a Type D buffer on the residential side. She showed architectural renderings of the garage and the building.
Racine opened the Public Hearing at 7:35 pm.
Kaylee Storch of 831 Floresta Street commented on the access and the traffic.
Joe Erlewein lives next to the proposed site and echoed concerns with traffic. He is pleased with screening and the overall project.
Joan Cloutier of Woodward Ave, shared concerns with the low income area in the neighborhood.
Sean McCardel, developer, said this is a project that he will own and manage and has worked with the neighbors extensively.
Roger Storch lives across from the project. He commented on the traffic, bus stops and the police presence in the area.
Racine closed the Public Hearing at 7:44 p.m.
DeGood MOVED and Uithol seconded to direct Staff to draft Findings of Fact for application SUP-2018-04, submitted by Sean McCardel Construction Incorporated, for a Special Use Permit for an 8-unit multifamily development at Parcel ID: 05-340-026-10.
Yeas: DeGood, Uithol, Cline, Robertson, McManus, Racine Nays: None
c. PD 2018-71 U-Haul Findings of Fact (7:47)
The application proposes two text amendments to the Garfield Township Zoning Ordinance to amend Article 2 - Definitions and Article 3 – Planned Shopping Center District (C-P District). Larrea said that the Findings of fact have been reviewed by an attorney.
Uithol moved and Robertson seconded that the Findings of Fact for Application Z-2017-04, as presented in Planning Department Report 2018-71, and being made a part of this motion, BE ADOPTED.
Yeas: Uithol, Robertson, DeGood, Cline, McManus, Racine Nays: None
Uithol moved and Robertson seconded THAT application Z-2017-04 BE RECOMMENDED for DENIAL to the Township Board based on the Findings of Fact, application and information submitted.
Yeas: Uithol, Robertson, DeGood, Cline, McManus, Racine Nays: None
6. Public Comment (7:51)
None
7. Items For Next Agenda - August 22, 2018 (7:51)
a. Master Plan - Public Hearing
b. Structure Completion Timeline - Amendment Discussion
c. Solar Energy - Discussion
Larrea mentioned that a couple comments on the Master Plan have been received.
Adjournment McManus moved and Uitho/ seconded to adjourn the meeting at 7:54pm.
http://www.garfield-twp.com/downloads/8818_pc_minutes.pdf
Want to get notified whenever we write about
Garfield Township
?
Next time we write about Garfield Township, we'll email you a link to the story. You may edit your settings or unsubscribe at any time.
Sign-up for Alerts
Organizations in this Story
More News