Garfield Township Board will meet October 9.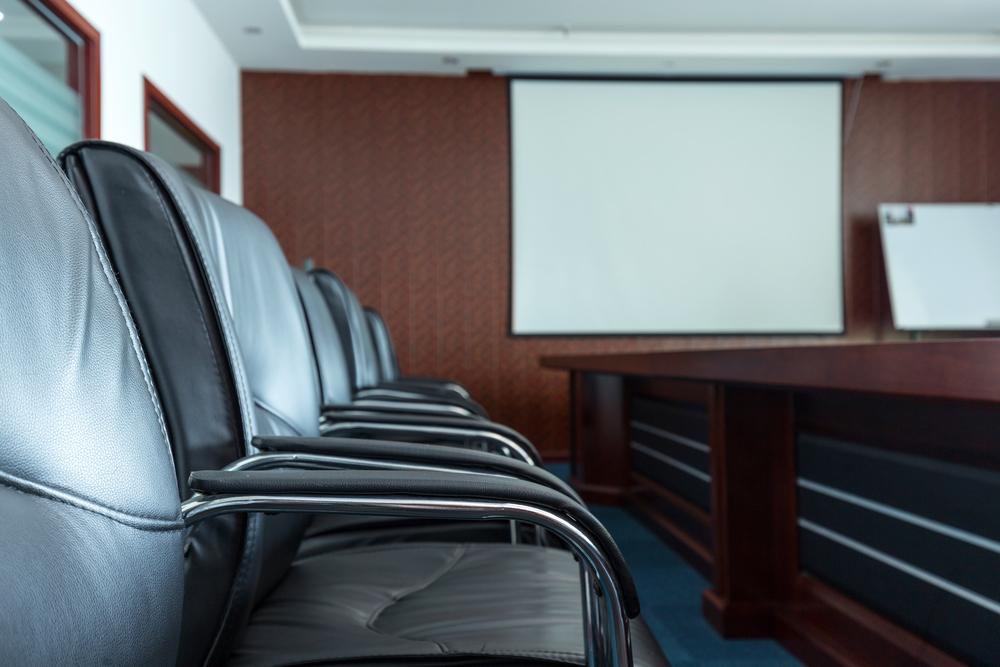 Garfield Township Board will meet Oct. 9.
Here is the agenda provided by the Board:
ORDER OF BUSINESS
Call meeting to order
Pledge of Allegiance
Roll call of Board Members
1. Public Comment
Public Comment Guidelines:
Any person shall be permitted to address a meeting of The Township Board, which is required to be open to the public under the provision of the Michigan Open Meetings Act, as amended. (MCLA 15.261, et.seq.) Public Comment shall be carried out in accordance with the following Board Rules and Procedures: a.) any person wishing to address the Board is requested to state his or her name and address. b.) No person shall be allowed to speak more than once on the same matter, excluding time needed to answer Township Board Member's questions. Where constrained by available time the Chairperson may limit the amount of time each person will be allowed to speak to (3) minutes. 1.) The Chairperson may at his or her own discretion, extend the amount of time any person is allowed to speak. 2.) Whenever a Group wishes to address a Committee, the Chairperson may require that the Group designate a spokesperson; the Chairperson shall control the amount of time the spokesperson shall be allowed to speak when constrained by available time.
2. Review and approval of the Agenda - Conflict of Interest
3. ConsentCalendar
The purpose of the Consent calendar is to expedite business by grouping non-controversial items together to be dealt with in one Board motion without discussion. Any member of the Board, staff or the public may ask that any item on the Consent Calendar be removed there from and placed elsewhere on the Agenda for full discussion. Such requests will be automatically respected. If any item is not removed from the Consent Calendar, the action noted in parentheses on the Agenda is approved by a single Board action adopting the Consent Calendar.
a. Minutes–September25,2018(RecommendApproval)
b. Bills-
General Fund $ 275,763.03
(Recommend Approval)
c. MTT Update (Receive and File)
d. PD 2018-100 – Schostak Brothers & Company Inc./Amerco Real Estate Company – Introduce and schedule for Public Hearing on November 13, 2018 (Recommend Approval)
4. Items Removed from the Consent Calendar
5. Correspondence
a. Grand Traverse Conservation District – September 2018 Report
b. Email from Julie Clark - Boardman Lake Loop Update
6. Reports
a. Sheriff's Report
b. County Commissioner's Report
c. Personnel Committee Report
(i) Consideration of the hiring of Karen Leaver for the position of Office Coordinator
d. Clerk's Report
e. Supervisor's Report
7. Unfinished Business
a. PD 2018 -99 - Public Hearing – Minor Revision to Floodplain Management Ordinance - Amendment No. 1 to Ordinance No. 72 and Consideration of Resolution 2018-35-T, a resolution to adopt Amendment One to Garfield Township Ordinance No. 72
b. Consideration of Resolution 2018-31-T, the 2019 Budget Resolution for Grand Traverse Metro Emergency Services Authority
8. New Business
a. Matt Cowell – LIAA Contract
b. Consideration of Amending the Industrial Tax Exemption agreement between the Charter Township of Garfield and RJG Inc. to add an additional 10 years to the length
c. 2018 Appointments – Highlighted list of appointments expiring on 12/31/18
d. PD 2018-95 - Direction/Action regarding Silver Lake Recreation Area Improvements
c. Public Comment
d. Other Business
e. Adjournment
http://www.garfield-twp.com/downloads/10918_agenda.pdf
Want to get notified whenever we write about
Garfield Township
?
Next time we write about Garfield Township, we'll email you a link to the story. You may edit your settings or unsubscribe at any time.
Sign-up for Alerts
Organizations in this Story
More News