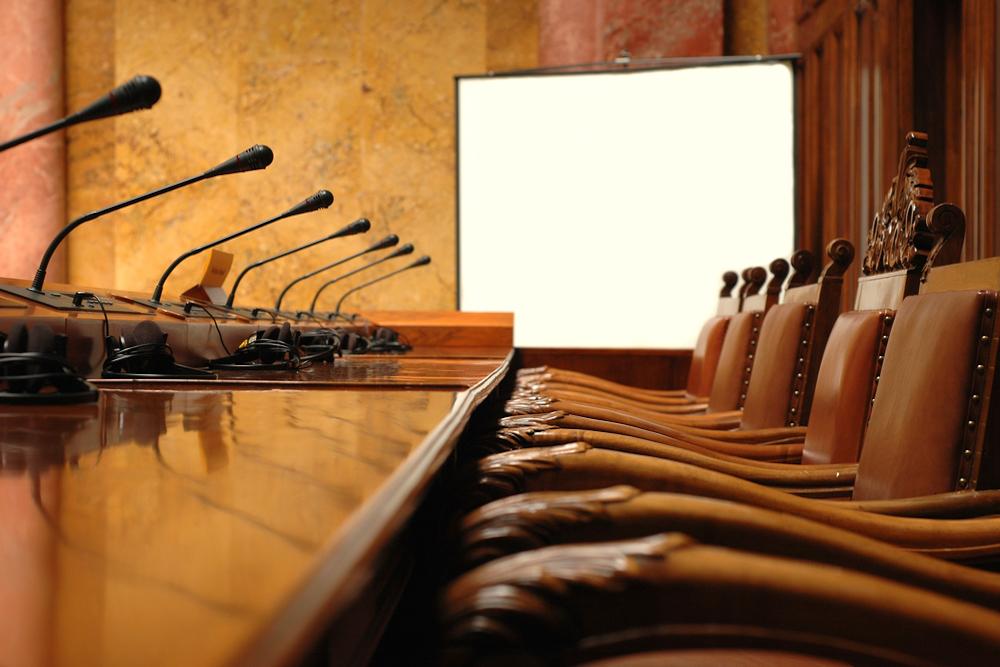 City of Vienna City Council met Sept. 19.
Here is the minutes provided by the council:
ELECTED/APPOINTED OFFICIALS PRESENT: Jon Simmons, Mayor Alan Racey, Alderman Austin Tuey, Alderman Cheryl Myrick, Alderman Richard Owen, Alderman Debbie Riddle, Alderman Melissa Hill, Alderman Josh Stratemeyer, City Attorney Aleatha Wright, City Clerk Shane Racey, City Supt. Jim Miller, Police Chief Brent Williams, Fire Chief Margaret Mathis, Librarian Phil Morris, Depot
GUESTS: Brian Ziegler Jessica Wettig Kelin Field
There being a quorum, Mayor Simmons called the meeting of the Vienna City Council to order at 6:30 p.m.
NEW BUSINESS Alderman Tuey made a motion to approve the Omnibus Consent Agenda consisting of the September 5, 2018 City Council Meeting Minutes, The Treasurer's Report and the Warrant ($47,119.93). Alderman Riddle seconded the motion. Motion carried.
Alderman Hill made a motion to Authorize and Approve TIF Agreement between the City of Vienna, IL and the Secret Garden for a one time grant in the amount of $5,000.00 (TIF Funds). The motion was seconded by Alderman Racey seconded the motion. Motion carried all in favor.
Alderman Owen made a motion to Authorize and Approve Resolution 18-06, A Resolution to the Secret Garden for the Renovation and improvement of certain property utilizing Tax Increment Financing. Alderman Myrick seconded the motion. Motion carried all in favor.
Alderman Hill made a motion to Authorize and Approve for the City to place a 1/2 page ad for the 50/100 mile run in the Tunnel Hill Booklet (Tourism Fund-$300.00). Alderman Tuey seconded the motion. Motion carried all in favor.
Simmons on behalf of Jim Wallace, President of Long Chapter ILSSAR made a request of placing a marker /plaque next to the war memorial on the library lawn to recognize several Johnson County veterans. Simmons said the VFW had approved the placement of the marker. Council was all in consent.
Brian Ziegler, Clarida and Ziegler presented a quote for bathroom/shower facilities and amphitheater at the location of the city park for an Open Space Land Acquisition and Development Grant (OSLAD) the city was looking to apply for. Phil Morris informed council of a meeting held at the Depot the week prior about the project. In attendance were Crystal Davenport-Southern Five, City Aldermen Racey and Owen, and a few members of the community. Morris said this was a 90/10 grant (up to $400,000.000) max for projects which makes the city only responsible for 10% if awarded. Much discussion was had between city officials of the proposed facilities and whether or not to move forward with applying.
Discussion was had of how the city would fund the project as with this grant, if awarded, 50% of the project funds would be received upfront and the city would have to front the remaining 40% until reimbursed when the project is finished. The estimated quotes were looking to be well over $300,000.00 for both projects of shower/bathroom facilities and an amphitheater. City Engineer Ziegler said the facility could be downsized as needed. Several city officials said they would be in favor of taking out a loan for the project as they felt it was much needed for the city as others weren't sure about the hefty cost or if such a large facility was a must have. Clerk Wright reminded council that they had already approved her to move forward with applying for a Safe Route to School Grant in which funds would have to be fronted as well before reimbursement if awarded. Ultimately council decided to move forward with both grants.
City Attorney Stratemeyer commented on resolution 18-07 before a vote was taken. Alderman Racey made a motion to Authorize and Approve OSLAD Grant Program Resolution No. 18-07. The motion was seconded by Alderman Owen. The vote as follows: Hill-yes, Riddle-yes, Myrick-no, Owen-yes, Racey-yes, Tuey-no. Motion carried 4-yes, 2-no.
CITY ELECTED AND APPOINTED OFFICIALS
Mayor Simmons said the past weekend's Junque Jamboree hosted by Ginger Endrizzi was a successful event. Simmons also talked about the reopening of IGA.
City Attorney Stratemeyer briefly mentioned working on a lien for 1005 1/2West Main for abatement of the property.
Clerk Wright announced the upcoming April 2, 2019 consolidated election for Wards I, II, and III. Wright said petitions could be picked up at any time at city hall and filing period would be December 10-17, 2018.
Wright discussed final details for the color run for Saturday, September 22. Alderman Owen said he would give the welcome speech to participants. Wright briefly mentioned a meeting for Safe Route to Schools Grant that would be Tuesday, September 25 at city hall. Wright said the Mayor, Supt. Racey, Tiffany George with Southern Five and Brian Ziegler, Clarida & Ziegler would be attending. Alderman Owen and Riddle agreed to attend as well.
Supt. Racey said oil and chip was finished. Racey also mentioned electric work that was needed to electric poles around the city square before Christmas decor could be hooked up.
Police Chief Miller informed council that additional part time officers were needed to continue assisting for school security as a current officer looked to be leaving soon. Miller stressed the need of having an officer at the schools at all times and said county officer Scott Sparks was interested. Council agreed for Miller to proceed.
Fire Chief Williams said recent brake repairs were made to one of the fire dept trucks costing $963.00. Williams also made mention of the county project as the asbestos removal process was almost finished, demo to follow.
Alderman Myrick said she was asked by a resident of having an open pit fire. Williams mentioned the no burning ordinance in the city at this time.
Alderman Racey briefly discussed a resident interested in having demo work done to a vacant house on Main Street.
Alderman Riddle said the Vienna Business Association was looking for donations as they were working on a beautification project to place old fashioned light posts in the county courtyard.
Alderman Riddle said she received a complaint from a resident of the dumpster by family pizza. Council briefly discussed there was no other location for the dumpster to be placed for the business.
Alderman Owen questioned the ordinance on campers/motor homes hooking up to city utilities. Council discussed the ordinance being vague and decided a new ordinance was needed to prohibit any utility hookups as well as prohibiting anyone to live in a camper or recreational vehicle in the city limits. Clerk said more details needed to be discussed before city attorney Stratemeyer could draw up the ordinance.
As there was no further business to discuss Alderman Tuey made a motion to adjourn. The motion was seconded by Alderman Myrick. Motion carried.
Mayor Simmons declared the meeting adjourned at 8:00 p.m.
http://nebula.wsimg.com/59df149bcef7308085012ef5d5dccc81?AccessKeyId=E95FBD6DE937F4D921DE&disposition=0&alloworigin=1