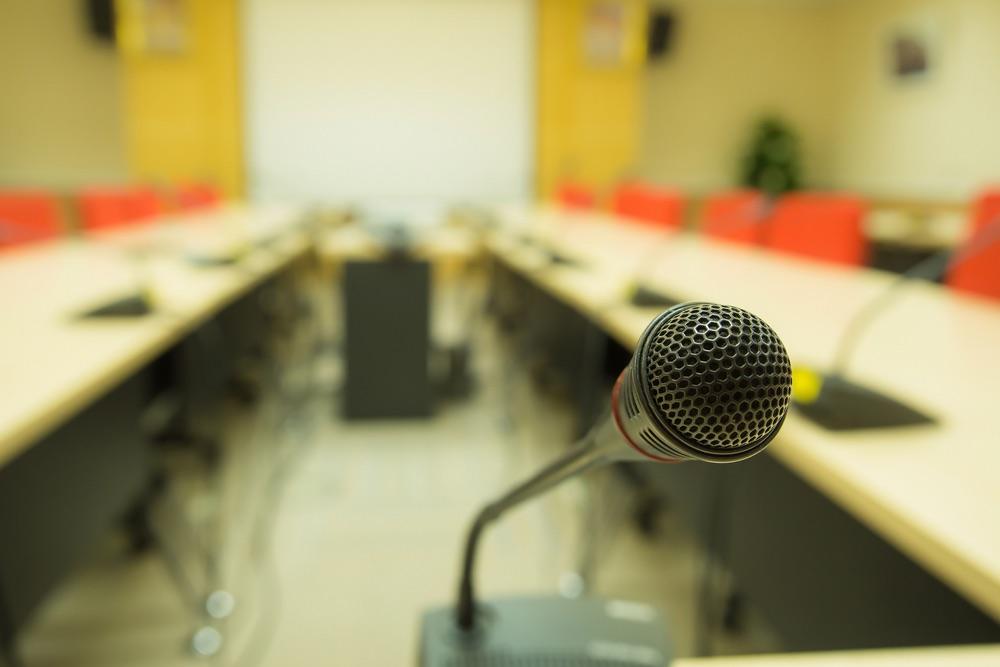 Grundy County Board met March 12.
Here is the agenda provided by the board:
I. Call to Order / Pledge of Allegiance
II. Roll Call
III. Public Recognition / Public Comments
IV. Approval of Minutes
1. County Board - Regular Meeting - Feb 12, 2019 6:00 PM
V. Reports - Appointed Officials
A. Land Use Director
1. Place on File Adoption of the 2018 International Building Codes
B. Grundy County Transit
1. Acceptance Special Warranty FY19
2. Acceptance Special Warranty FY20
3. Resolution Authorizing the Filing of Transit Application FY20 Downstate Operating Assistance Grant
4. Ordinance Authorizing Grundy Co. to Provide Public Transportation FY20 Downstate
Operating Assistance Grant Application
VI. Reports - Elected Officials
A. Treasurer
1. Treasurer Report 02-28-2019 Fund Report
B. Clerk & Recorder
1. Report County Cllerk & Recorder
C. Regional Office of Education
1. Quarterly Report December 2018 - February 2019
VII. Reports - Board Committees
A. Finance
1. Approve Claims Listing 02-26-2019
2. Approve Claims Listing 03 12 2019
VIII. Appointments
A. Approve Reappointment of Rodney Kodat to the Dwight Fire Protection District
B. Approve Reappointment of Brent Baker to the Verona Kinsman Fire Protection District
C. Approve Reappointment of Raymond Underhill to the Minooka Fire PD
IX. Resolutions
A. Approve Amending Grundy County Code Title 4, Chapter 2, Section 12 G
X. Old Business
XI. New Business
A. Finance Analyst Position
1. Job Description - Financial Analyst
B. Ottawa Enterprise Zone
1. Ordinance Amending Ordinance No. 019-2014 Entitled: an Ordinance Establishing an Enterprise Zone Within the City of Ottawa
2. Resolution - Ottawa Area Enterprise Zone - Approve Addendum
C. Approval of the Grundy County Safety Policy and Procedure Manual
D. Intergovernmental Agreement Between Grundy County and Townships
1. Approve Intergovernmental Agreement with Township Access to Confidential Info.
E. Sheriff's Department Fuel Bids
XII. Closed Session (if needed)
A. Review Executive Session Minutes 5 ILCS 120/2 (c) (21)
B. Discuss Pending Litigation 5 ILCS 120/2 (c)(11)
C. Collective Negotiations 5 ILCS 120/2 (c)(2)
D. Land Acquisition and the sale/lease of property 5 ILCS 120/2 (c)(5) and (6)
E. Personnel 5 ILCS 120/2 (c) (1)
XIII. Motion to approve Executive Session Recommendations (if needed)
XIV. Announcements - Next regularly scheduled COBD Meeting is April 9, 2019 at 6:00 pm
XV. "Something Good for Grundy County"
XVI. Adjournment
http://grundycountyil.iqm2.com/Citizens/FileOpen.aspx?Type=14&ID=2179&Inline=True