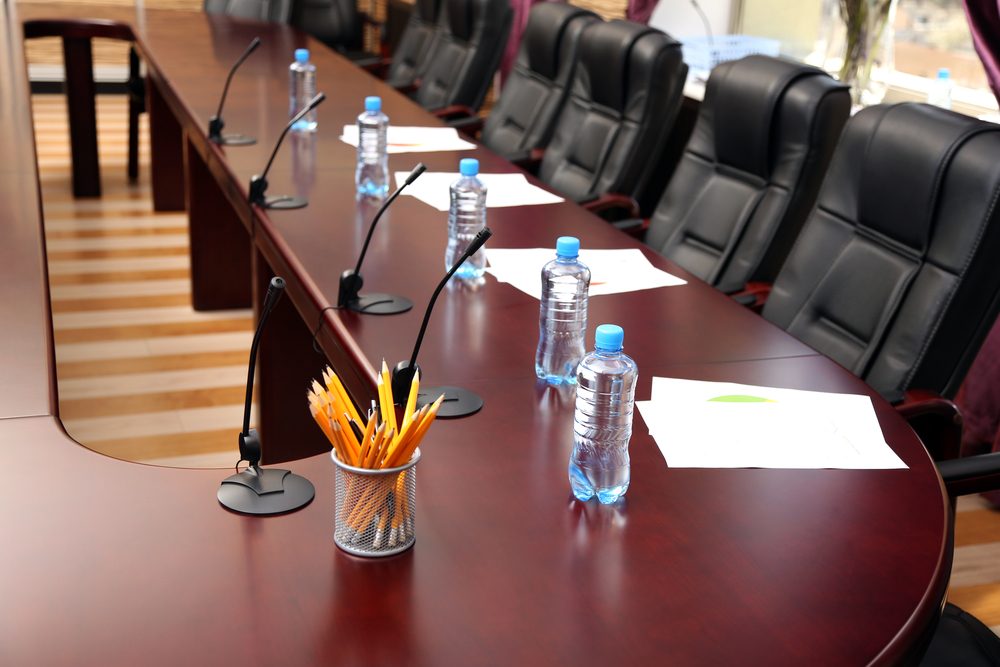 Grundy County Board of Trustees met June 11.
Here is the agenda provided by the board:
I. Call to Order / Pledge of Allegiance
II. Roll Call
III. Public Recognition / Public Comments
IV. Approval of Minutes
1. County Board - Regular Meeting - May 14, 2019 6:00 PM
V. Reports - Appointed Officials
A. County Highway Engineer
1. IGA with Minooka for County ROW Mowing
2. Willet Hoffman AASTHOWare Permit Chart Agreement
3. Construction Engineering Services Agreement for Federal Participation with Hutchinson Engineering
VI. Reports - Elected Officials
A. Treasurer
1. Treasurer Report
B. Clerk & Recorder
1. Quarterly Report
C. Circuit Clerk
1. Approve Six Month Voucher Report
D. Sheriff
1. 6 Month Sheriff Report
E. Coroner
1. Coroner Semi Annual Report
VII. Reports - Board Committees
A. Finance
1. Approve Claims Listing 05/28/19
2. Approve claims listing 6/10/19
1. Claims Listing
VIII. Appointments
A. Approve Reappointment of Whitney Valdivia to the Board of Review
B. Approve Appointment of Alan Hill to the Mazon Fire Protection District
C. Approve Appointment of Deputy Assessor
IX. Old Business
1. Resolution Third Amended Dresden Power Station real porperty Tax Assessment Settlement Agreement
1. THIRD AMENDED DRESDEN POWER STATION REAL PROPERTY TAX
ASSESSMENT SETTLEMENT AGREEMENT
2. Resolution IGA Creating the Dresden Nuclear Generating Station Taxing Bodies Consortium
1. IGA Creating the Dresden Nuclear Generating Station Taxing Bodies Consortium
3. Resolution Intergovernmental Cooperation Agreement Re: Redistribution of the Dresdent Nuclear Generating Station
1. INTERGOVERNMENTAL COOPERATION AGREEMENT RE: REDISTRIBUTION OF
THE DRESDEN NUCLEAR GENERATING STATION
4. Whitt Law Disclosure
X. New Business
A. Resolution - Employee Handbook Amendments
B. NIMEC-Electric Bids
C. Natural Gas Bids
D. Mack & Associates Contract
E. Awarded Flood Remediation Demolition Contract
1. Flood Remediation Bids
XI. Closed Session (if needed)
A. Review Executive Session Minutes 5 ILCS 120/2 (c) (21)
B. Discuss Pending Litigation 5 ILCS 120/2 (c)(11)
C. Collective Negotiations 5 ILCS 120/2 (c)(2)
D. Land Acquisition and the sale/lease of property 5 ILCS 120/2 (c)(5) and (6)
E. Personnel 5 ILCS 120/2 (c) (1)
XII. Motion to approve Executive Session Recommendations (if needed)
XIII. Announcements - Next regularly scheduled COBD Meeting is July 9, 2019 at 6:00 pm
XIV. "Something Good for Grundy County"
XV. Adjournment
http://grundycountyil.iqm2.com/Citizens/FileOpen.aspx?Type=14&ID=2214&Inline=True