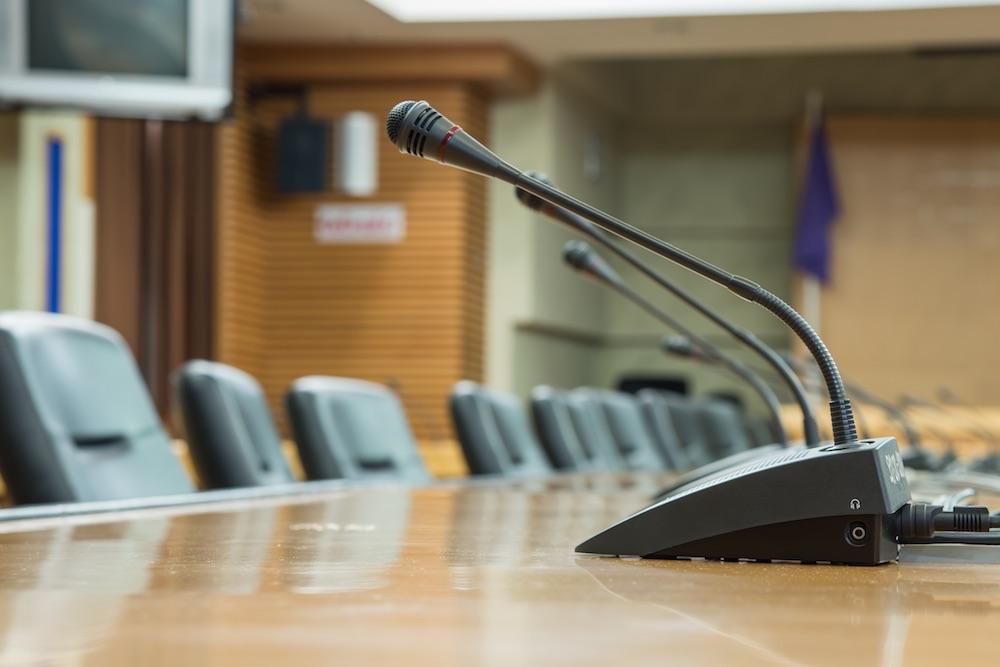 Maine Township Board met May 14.
Here is the minutes provided by the board:
Board Members Present: Supervisor Morask, Clerk Gialamas, Assessor Moylan Krey, Highway Commissioner Kazmierczak, Trustees Jones, McKenzie, Carrabotta and Sweeney
Others in attendance: Dayna Berman, Kurt Asprooth, Doriene Prorak, Michael Samaan, Diane Carrabotta, Richard Lyon, Marie Dachniwsky, Liz Coy, Austin Kelso, William Loftus, Catherine Sbarra, Samantha Roti, Dawne Hayman, Robert Hoban and Wiesia Tytko.
Supervisor Morask called the meeting to order at 7:04 p.m. and Clerk Gialamas led the Pledge of Allegiance and called the roll.
The Special Board Meeting was called by Supervisor Morask in accordance with Section 80-10 (b) of the Illinois Township Code 60 ILCS 1/80-10 (b).
Agenda Item: Public Participation None.
Agenda Item: Presentation Ted Ward – Spaceco Inc. Engineering
William Loftus, Spaceco Inc. Engineering President gave a presentation on Maine Township
Highway Department Fiscal Year 2019, 2020 and 20121 Annual Resurfacing Projects. Mr. Loftus stated that roadway inventory and maintenance analysis executive summary and recommendations were conducted by the engineering Spaceco Inc. team.
There was a lengthy discussion and many questions were answered by Mr. Loftus and Highway Commissioner Kazmierczak.
See video at 2:40.
Agenda Item: Catherine Sbarra Health Insurance Renewal Presentation Discussion
Catherine Sbarra, CEO/Senior Benefits/Facility Advisor from HRB Solutions reported that after her first presentation on April 23rd she re-evaluated the insurance coverage for Maine Township & Highway Department. Ms. Sbarra informed the Board that there has been a reduction to the initial requested renewal increase and she presented and explained the BlueCross BlueShield of Illinois coverage and benefits. She
pointed out that the decision regarding the Health Insurance renewal needs to be done by June 1, 2019. There was a lengthy discussion and many questions were answered by Ms. Sbarra.
See video at 47:57.
Agenda Item: Town Fund & General Assistance Budget Workshop
Supervisor Morask thanked everyone for providing the additional support for Budget Workshop.
She stated that Administrator Berman, Victoria Rizzo and herself put the attached spreadsheet with requested budget numbers and explanations. Supervisor Morask added that Ms. Rizzo and Administrator Berman did a tremendous job.
Trustee McKenzie thanked Supervisor Morask, Administrator Berman, Ms. Rizzo and all the Department Heads for their hard work preparing the proposed budget.
Trustee Sweeney seconded it.
There was a lengthy discussion on the proposed budget for Town Fund and General Assistance Fund.
See video at 1:50:50.
Agenda Item: Approval of TOIRMA Contract and Payment
Supervisor Morask stated that TOIRMA contract and payment of $128,577.00 for Road & Bridge,
Town Fund and General Assistance are due June 1, 2019.
SupervisorMorask Motion to approve the TOIRMA contract and payment of $128,577.00 for all three funds.
Trustee Carrabotta Second.
Trustee Sweeney questioned if the township goes out for a bid for the Illinois insurance coverage. She stated that in her opinion it is a good practice to go out for bids especially when the project involves a large amount of money.
Attorney Asprooth answered that it is not required to ask for a bid for this program and added that TOIRMA works closely with Township Officials of Illinois. TOIRMA provides the necessary coverage to help townships solve problems.
Motion carried on a roll call vote as follows:
Supervisor Morask Yes
Trustee Jones Yes
Trustee McKenzie Yes
Trustee Carrabotta Yes
Trustee Sweeney Yes
Motion carried.
Agenda Item: Road District Budget Workshop
Highway Commissioner Kazmierczak presented his proposed budget and noted a small increase of $2,500.00 from last year's budget; he explained that due to the death of the director of the highway department, work responsibilities were reassigned between Pete Douvalakis, Foreman, and Dawne Hayman, Office & Grant Administrator and that he himself was taking on some additional administrative tasks. The former director's salary was reallocated to line items that required adjustments and salary compensation for additional job responsibilities were made. The Highway Commissioner also noted that a transfer of $150,000.00 was made from the General Fund to the Equipment Fund to pay for a new street sweeper; in addition, he mentioned he was hopeful that the Roadway Inventory & Maintenance Analysis Executive Summary Report/Presentation made by Spaceco Inc., supplied additional information to support his request for a Capital Road Improvement Fund.
Discussion.
See video at 3:18:20.
Agenda Item: Adjournment
Trustee Jones Motion to adjourn.
Trustee Carrabotta Second.
All in favor.
Motion carried on a voice vote.
The meeting was adjourned at 10:54 p.m
https://mainetown.com/wp-content/uploads/2019/06/minutes_19-05-14.pdf