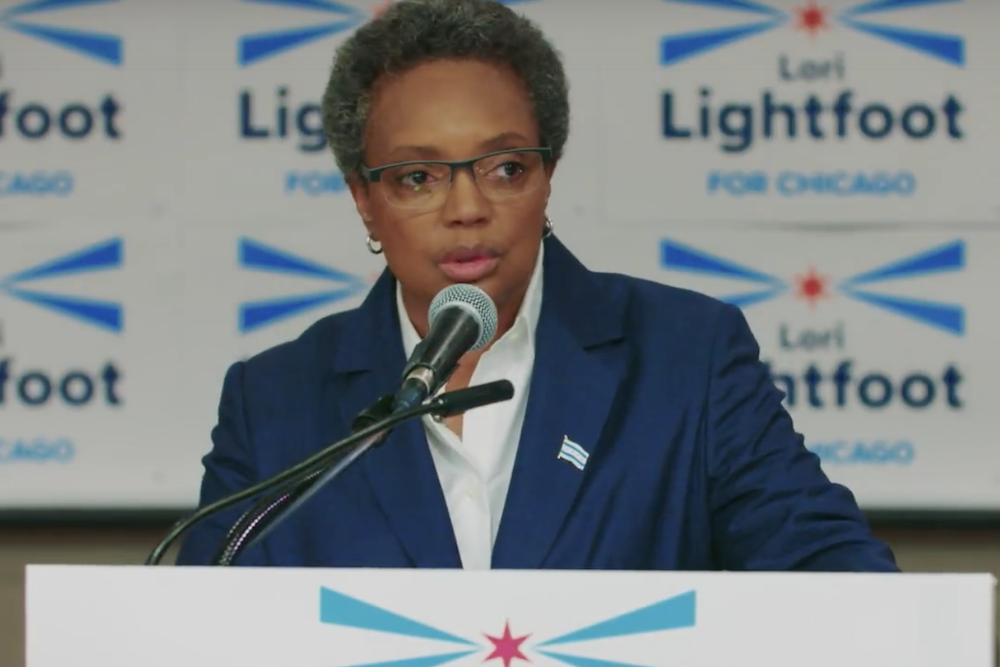 Chicago Mayor Lori Lightfoot
The City of Chicago's best laid plans for generating more revenue for its cash-strapped coffers may have to run through neighboring Indiana.
At a time when the city is weighing as many as five different locations for constructing a casino, the Chicago Tribune reports that one of the four Indiana junkets located just outside city limits is considering expansion plans, with an eye on keeping as much of the Chicago clientele that they've long attracted as they can.
Spectacle Entertainment, owner of two Lake Michigan riverboat casinos in Gary, recently announced it plans to partner with Hard Rock in relocating those operations to a 40-acre site adjacent to Interstate 80/94 as part of a $400 million master plan. The highlighted location stands less than 20 miles away from the "Harborside" destination in Chicago, at 111th Street and the Bishop Ford Freeway, that consultants are reported to be considering.

Indiana Gov. Eric Holcomb | Wikipedia
"The passage of the Illinois legislation was a big part of the catalyst to partner up with Hard Rock," John Keeler, general counsel for Spectacle Entertainment, told the Tribune. "Hard Rock is like the Rolls-Royce of casinos. One of the things we believe will help us compete is to move out of the water and into a good commercial location close by a well-traveled interstate."
Hard Rock would instantly become Indiana's biggest gambling facility as it relates to the number of slot machines and table games. The new property will include several restaurants and bars and a Hard Rock Live concert venue.
With casino earnings down across much of Indiana over the last decade, the fight for a steady stream of gamblers is shaping up as a battle royale. Earlier this year, Indiana Gov. Eric Holcomb signed a bill that legalized sports betting and mobile gambling, just in time for the start of the new NFL season and the season-opening Sept. 9 tilt between the Green Bay Packers and longtime rival Chicago Bears.
No matter, the City of Chicago appears to be all in on its own plan.
Earlier this month, new Mayor Lori Lightfoot revealed the other four sites under consideration include the former Michael Reese Hospital site at 31st Street and Cottage Grove Avenue; a site at Pershing Road and State Street, the former U.S. Steel parcel, which is between 79th and 91st streets along South Lake Shore Drive; and a West Side site at Roosevelt Road and Kostner Avenue.