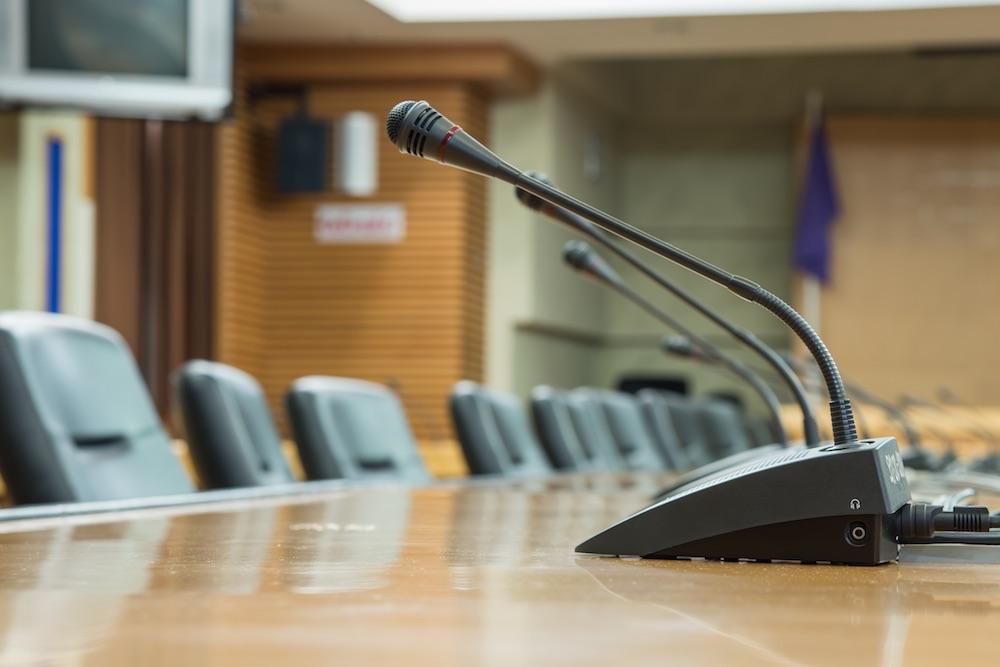 Grundy County County Board met Aug. 13.
Here is the agenda provided by the board:
I. Call to Order / Pledge of Allegiance
II. Roll Call
III. Public Recognition / Public Comments
IV. Approval of Minutes
1. County Board - Regular Meeting - Jul 9, 2019 6:00 PM
V. Reports - Appointed Officials
A. Land Use Director
1. Approve of Ordinance for Petition 19-ZBA-006 Map Amendment from a to AR; Gerstung
B. County Highway Engineer
1. Resolution-Agreement with Wisconsin Central LTD Railroad-Ridge Road, Minooka Extension
2. Resolution-Acceptance of Bid for County Road Maintenance Located in Braceville, Erienna, Goose Lake, and Vienna Townships
3. Resolution Purchase of Dump Truck for Highway Department and Quote
VI. Reports - Elected Officials
A. Treasurer
1. Treasurer Report
VII. Reports - Board Committees
A. Finance
1. Claims Listing 7/22/19
2. Claims Listing 8/12/19
VIII. Appointments
A. Resolution Appointment of Craig Eberhardt to the Braceville Fire Protection District
B. Resolution Reappointment of Donna Matteson to the Public Building Commission
C. Resolution Appointment of Ronald Clavey to the Mazon Fire Protection District
D. Appointment of James Matteson to the Mazon Fire Protection District
IX. Resolutions
A. Resolution Authorizing Cancellation of Certificate of Purchase 0340110090M
B. Resolution - Approval Bid and Contract Courthouse Tuck Pointing
C. Resolution - Food Provision and Service for County Jail
X. Ordinances
A. Ordinance-Surplus Property Policy
XI. Old Business
XII. New Business
XIII. Closed Session (if needed)
A. Review Executive Session Minutes 5 ILCS 120/2 (c) (21)
B. Discuss Pending Litigation 5 ILCS 120/2 (c)(11)
C. Collective Negotiations 5 ILCS 120/2 (c)(2)
D. Land Acquisition and the sale/lease of property 5 ILCS 120/2 (c)(5) and (6)
E. Personnel 5 ILCS 120/2 (c) (1)
XIV. Motion to approve Executive Session Recommendations (if needed)
XV. Announcements - Next regularly scheduled COBD Meeting is September 10, 2019 at 6:00 pm
XVI. "Something Good for Grundy County"
XVII. Adjournment
http://grundycountyil.iqm2.com/Citizens/FileOpen.aspx?Type=14&ID=2228&Inline=True