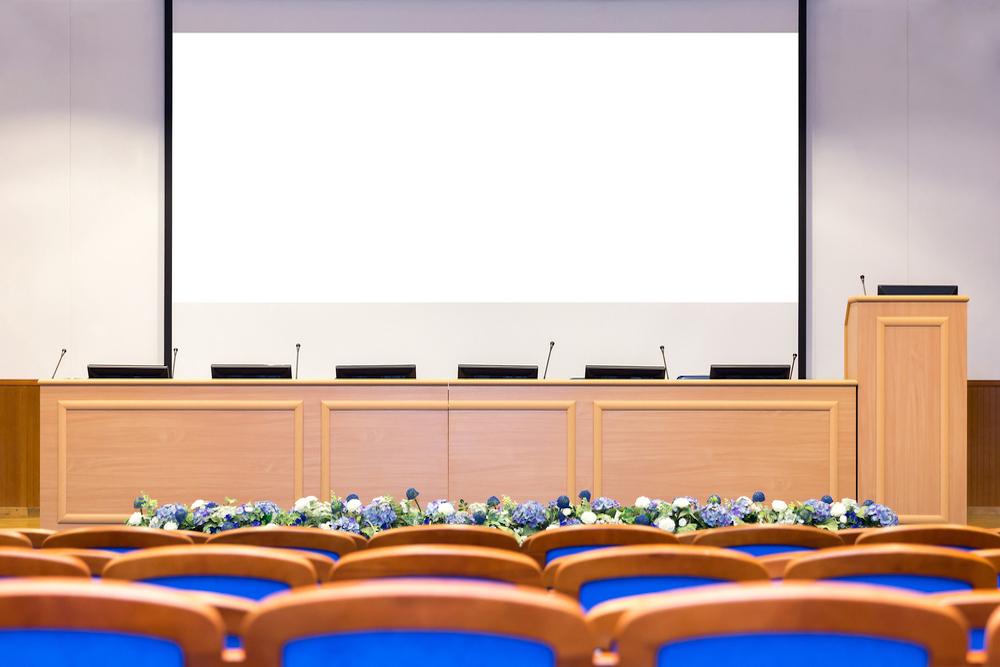 University of Illinois Urbana-Champaign Senate Committee on Faculty and Academic Staff Benefits met Nov. 11.
Here is the minutes provided by the committee:
Present: Chair David Lange, Justin Kern, Francis Thomas
Ex officio: John Kindt, Mark McGiles, Katie Ross, Brent West, Bill Williamson, Karie Wolfson
Absent: Piper Martin, John Prussing
Ex officio: Larry Curtis, Deb Stone
Guest: Wendy Doebel
A regular meeting of the Senate Committee on Faculty and Academic Staff Benefits (FB) was called to order at 10:05 am with Chair Lange presiding.
I. APPROVAL OF MINUTES
The minutes of the October 14, 2019 meeting were approved as distributed.
II. PUBLIC COMMENT
No requests received.
III. CHAIR'S REMARKS
Chair Lange commented that FB has not had any remarks to the Senate this semester, but may want to provide an update at the December Senate meeting.
IV. OLD BUSINESS
FB.20.01, Review Bylaws, Part D.11 – Committee on Faculty and Academic Staff Benefits
No new discussion.
V. NEW BUSINESS
Williamson reported that he asked the UIUC SUAA Chapter Executive Committee about any issues for FB to address. Suggestions included:
• Concerns with Tier II – if a new employee does not select a plan, then they will be assigned the traditional plan which includes a cap on earnings. Ross noted that the self-managed plan does not include the cap on earnings. Ross further noted that new employees are given a breakdown of the three pension options to choose from – traditional, self-managed, and portable. Ross reported that Jeff Brown, Dean of the Gies College of Business, has conducted research that FB may want to review. Chair Lange will contact Brown regarding the data he has collected.
• Should the University consider a supplemental retirement benefit for employees?
VI. UPDATE FROM SURSMAC REPRESENTATIVES
Williamson reported that the Fall SURSMAC meeting on November 15 will include the election of the Chair and Vice Chair for the next two years.
VII. UPDATE FROM UNIVERSITY PAYROLL AND BENEFITS
No new update.
VIII. UPDATE FROM STATE UNIVERSITIES RETIREMENT SYSTEM
No new update.
IX. UPDATE FROM THE OFFICE OF THE PROVOST
No new update.
X. UPDATE FROM FACULTY STAFF ASSISTANCE SERVICES
Wolfson reported that Faculty Staff Assistance Services (FSAS) has had a 34% increase in use of their services by faculty with the majority being helping assistant professors with the work/life integration issues and the pressures of attaining tenure. FSAS will hire a new counselor to help offset the increase in the use of services. The current staff is four full-time clinicians and one half-time graduate assistant.
XI. UPDATE FROM ASSOCIATE VICE PRESIDENT FOR HUMAN RESOURCES
Ross distributed copies of the HR/Benefits: Current Topics & Events document and gave an overview:
• The preliminary state contribution for FY2021 was certified by the SURS Board of Trustees at $1,996,686,000 which is an increase of $141,994,000 from FY2020.
• The Internal Revenue Service announced the contribution limits for 403(b) and 457 plans for 2020 which will increase from $19,000 to $19,500.
• Upcoming SURS webinars
Plan Choice for Tier II - November 26
Navigating the Self-Managed Plan - November 21
• Open enrollment for employees eligible for RSL BasicCare insurance (ineligible CMS employees) will be held November 25-December 6. She noted that there are approximately 1,300 employees who are eligible including extra help and academic hourly employees.
State Claim Payment Delays as of November 6, 2019
QCHP – Aetna8/12/20193 months delayed
HealthLink OAP8/12/20193 months delayed
Aetna OAP8/12/20193 months delayed
QCDP PPO/Premier7/7/20194 months delayed
QCDP Non-network3/10/20198 months delayed
Ross distributed copies of the All About SURS document dated October 2019. She noted that the document includes a history of state contributions and funding projections. SURS has project out what contributions are needed to reach a 90% funded ratio by 2045. Currently, the funded ratio is 42.4%.
Ross distributed copies of the Legislative Watch List document and gave an overview:
• SB471 – Would provide sick pay for individuals who do not already earn it (e.g., extra help and academic hourly employees). The current wording would include undergraduate and graduate student workers. It is uncertain when the bill will be passed by the legislature, but amendments are expected.
• HB3919 – Would create a Tier III plan in SURS. A similar bill has been introduced in prior years but has never been passed by the legislature.
XII. UPDATE FROM THE UIUC CHAPTER OF THE STATE UNIVERSITIES ANNUITANTS ASSOCIATION
Williamson reported that the chapter meeting and state meeting were held recently. He noted that an increase in the annual state dues was approved.
XIII. UPDATE FROM THE COUNCIL OF ACADEMIC PROFESSIONALS
West updated FB on the following:
• Misinformation regarding tuition waivers for academic professional employees was clarified. Academic professional employees can enroll in a course on campus, except for self-supporting programs, at no cost.
• The academic professional development fund has been 67% used for FY2020 and is expected to run out before the end of the academic year in June.
XIV. ADJOURNMENT
The meeting was adjourned at 11:45 am.
https://uofi.app.box.com/v/FacultyAcademicStaffBenefits/file/573236139093