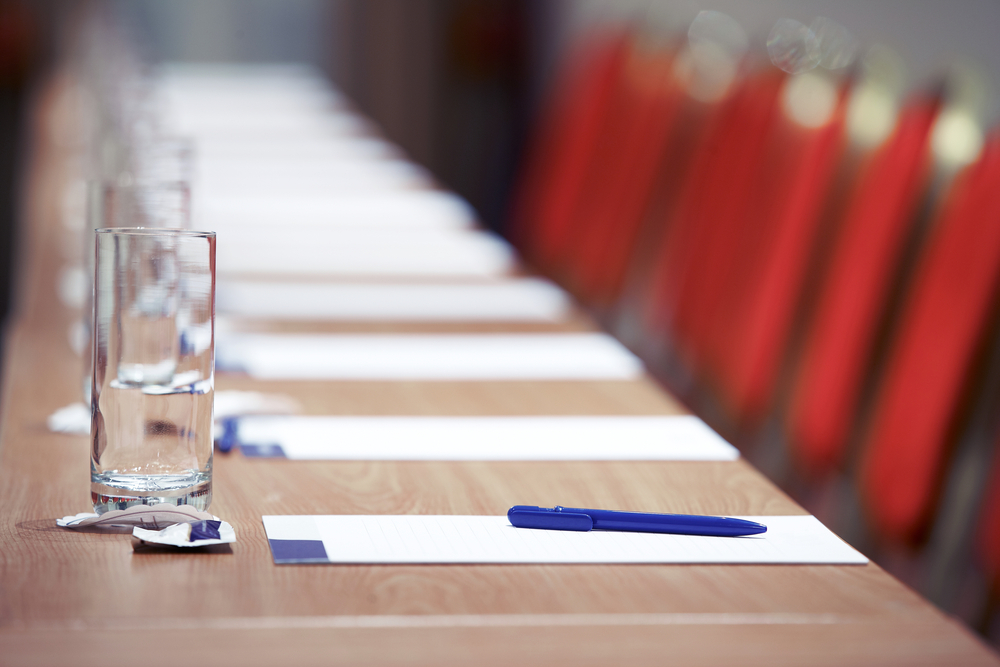 University of Illinois Senate Committee on Faculty and Academic Staff Benefits met Oct. 14.
Here is the minutes provided by the committee:
Present: Chair David Lange, Justin Kern, Piper Martin
Ex officio: John Kindt, Mark McGiles, Katie Ross, Brent West, Bill Williamson, Karie Wolfson
Absent: John Prussing, Francis Thomas
Ex officio: Larry Curtis, Deb Stone
Guest: Wendy Doebel
A regular meeting of the Senate Committee on Faculty and Academic Staff Benefits (FB) was called to order at 10:00 am with Chair Lange presiding.
I. APPROVAL OF MINUTES
The minutes of the September 16, 2019 meeting were approved as distributed.
II. PUBLIC COMMENT
No requests received.
III. CHAIR'S REMARKS
No remarks.
IV. OLD BUSINESS
FB.20.01, Review Bylaws, Part D.11 – Committee on Faculty and Academic Staff Benefits
Chair Lange noted that he reached out to the non-academic representatives to the State Universities Retirement System Members Advisory Committee (SURSMAC), but has not received a response.
V. NEW BUSINESS
No new business.
VI. UPDATE FROM SURSMAC REPRESENTATIVES
Williamson noted that the State Universities Retirement System Members Advisory Committee (SURSMAC) fall meeting will be held on November 15 and the main agenda item will be "what's the role of SURSMAC." He will provide an update to FB following that meeting.
Kindt distributed copies of the Chicago Tribune editorial dated July 5, 2019, "The quest for a pension amendment: Can Pritzker and Lightfoot save Illinois from itself?" He encouraged FB members to share the article with their colleagues.
VII. UPDATE FROM UNIVERSITY PAYROLL AND BENEFITS
No new update.
VIII. UPDATE FROM STATE UNIVERSITIES RETIREMENT SYSTEM
No new update.
IX. UPDATE FROM THE OFFICE OF THE PROVOST
No new update.
X. UPDATE FROM FACULTY STAFF ASSISTANCE SERVICES
No new update.
XI. UPDATE FROM ASSOCIATE VICE PRESIDENT FOR HUMAN RESOURCES
Ross distributed copies of the HR/Benefits: Current Topics & Events document and gave an overview:
• The redesign of the SURS self-managed plan (SMP) will occur in mid-2020. Voya will replace Fidelity and TIAA as the new administrator of the plan. A move to a single administrator is typically done to achieve lower administrative fees and other plan efficiencies. Currently, SURS SMP participants must annuitize their entire balance in order to be eligible for the state health insurance plan in retirement, so SURS is developing a partial annuitization structure that would allow state health insurance participation following retirement.
• A reminder email was sent to employees regarding the increased out-of-pocket cost when out-of-network healthcare providers are used.
• Higi Wellness Station, an initiative of CMS partnering with Aetna and Higi, is located in the Illini Union. The station allows a health screen for employees including blood pressure, pulse, weight, and body mass index.
• All Employee Expo will be held at the Illini Union on October 17.
• Flu shot clinics have begun across campus; however, they are always available at McKinley Health Center.
• Upcoming SURS webinars:
Plan Choice for Tier II October 29
Navigating the Self-Managed Plan November 21
• SURS is developing a supplemental retirement plan, likely designed as a 457, which will be optional for universities and community colleges. The University will review this option when it becomes available, but with the University's 403(b) and State's 457 Deferred Comp plans already available to faculty and staff, there are no immediate plans to participate at this time.
State Claim Payment Delays as of October 9, 2019
QCHP – Aetna HealthLink OAP Aetna OAP
QCDP PPO/Premier QCDP Non-network
7/15/2019 7/15/2019 7/15/2019 5/12/2019 1/13/2019
3 months delayed 3 months delayed 3 months delayed 5 months delayed 9 months delayed
XII. UPDATE FROM THE UIUC CHAPTER OF THE STATE UNIVERSITIES ANNUITANTS ASSOCIATION
Williamson noted that the State Universities Annuitants Association (SUAA) University of Illinois at Urbana-Champaign Chapter fall meeting will be held on October 20. He will provide an update at the November FB meeting.
XIII. UPDATE FROM THE COUNCIL OF ACADEMIC PROFESSIONALS
West updated FB on the following:
• Employees are encouraged to submit nominations for the Chancellor's Academic Professional Excellence (CAPE) Award. The award recognizes the accomplishments of six academic professional employees annually.
• The Academic Professional Development Fund (APDF) is administered by the Council of Academic Professionals (CAP) and is available to academic professional employees for professional development opportunities. Recipients are eligible to receive a reward up to $750 every two years.
• CAP has reached out to its peers at the Chicago and Springfield campuses to discuss their academic professional roles, government structures, professional development, promotional lines, recruitment and retention.
• CAP is monitoring the Professional Employment Redesign (PER) to determine if the CAP membership will be impacted. The PER is reviewing the criteria to determine if current academic professional (AP) positions will remain AP or if they will be reclassified as civil service.
• It has been suggested that a coordination of the special interest groups on campus (e.g., Black Faculty and Academic Professional Alliance) could be done by CAP or the Office of the Provost.
XIV. ADJOURNMENT
The meeting was adjourned at 11:05 am.
https://uofi.app.box.com/v/FacultyAcademicStaffBenefits/file/569667178288