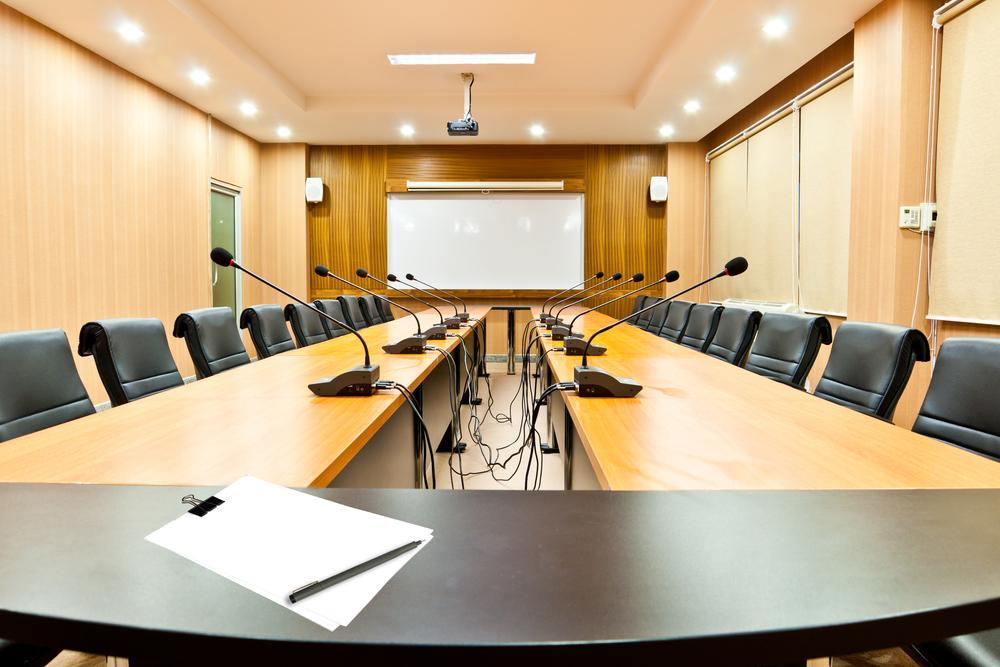 Illinois State Board of Education met Dec. 18.
Here is the minutes provided by the Board:
December 18, 2019 10:00 a.m.
I. Roll Call/Pledge of Allegiance
A. Consideration of and Possible Actions on Any Requests for Participation in Meeting by Other Means
II. Public Participation
III. Recognition
A. Burroughs Award Recipient, Ann Lopez-Caneva
B. 2019 Teacher of the Year, Susan Converse
IV. Presentations
A. FY21 Budget Development
1. Commission on Government Forecasting and Accountability's (COGFA) Economic and Revenue Forecast: Clayton Klenke and Jim Muschinske, COGFA
2. Development of the Fiscal Year 2021 Budget Recommendation on behalf of pre-K through 12th grade educational service providers: Robert Wolfe, Financial Officer (pp. 3-30)
V. Closed Session (as needed) – Lunch Session
A. The appointment, employment, compensation, discipline, performance, or dismissal of specific employees of the public body or legal counsel for the public body, including hearing testimony on a complaint lodged against an employee of the public body or against legal counsel for the public body to determine its validity. However, a meeting to consider an increase in compensation to a specific employee of a public body that is subject to the Local Government Wage Increase Transparency Act may not be closed and shall be open to the public and posted and held in accordance with this Act. 5ILCS 120/2(c)(1)
B. Collective negotiating matters between the public body and its employees or their representatives, or deliberations concerning salary schedules for one or more classes of employees. 5 ILCS 120/2/2(c)(2)
C. Litigation, when an action against, affecting or on behalf of the particular public body has been filed and is pending before a court or administrative tribunal, or when the public body finds that an action is probable or imminent, in which case the basis for the finding shall be recorded and entered into the minutes of the closed meeting. 5 ILSCS 120/2(c)(11)
VI. Superintendent's Report – Consent Agenda
*All action consideration items listed with an asterisk (*) below are considered to be routine and will be enacted in one motion and vote. Any board member who wishes separate discussion on any item listed on the consent agenda may remove that item from the consent agenda, in which event, the item will be considered in its normal sequence.
A. *Approval of Minutes
1. Plenary Minutes: November 22, 2019 (pp. 31-41)
B. *Rules for Initial Review
1. Part 235 (Early Childhood Block Grant) Chronic Absenteeism (pp. 42-46)
2. Part 425 (Voluntary Registration and Recognition of Nonpublic Schools) General Cleanup (pp. 47-70)
C. *Contracts & Grants Over $1 Million
1. Approval of STAR NET Project (Funding Increase) (pp. 71-73)
2. Approval of Summer Migrant Education Program Request for Proposals (pp. 74-77)
D. *Approval of Dissolution of Financial Oversight Panel for Proviso Township High School District 209 (pp. 78-80)
E. *Approval of 2019 State Board of Education Annual Report to the General Assembly (pp. 81-148)
F. *FY2020 Board Meeting Dates (pp. 149-150)
G. *Approval of ESSA Amendment (pp. 151-158)
End of Consent Agenda
VII. Discussion Items
A. Strategic Plan (pp. 159-181)
B. Perkins V (pp. 182-191)
C. IL-EMPOWER Update (pp. 192-209)
D. Assessment Review Update (pp. 210-220)
VIII. Upcoming Board Actions
A. Part 375 (Student Records) Parental Notification (pp. 221-229)
B. Approval of Intergovernmental Agreement with Illinois State University to Administer the Illinois National Board for Professional Preparation Support System (pp. 230-232)
C. Approval of Request for Proposals/Notice of Funding Opportunities Early Childhood Block Grant – Prevention Initiative 0-3, Preschool for All 3-5, and Preschool for All Expansion 3-5 (pp. 233-235)
D. Approval of Cut Score Recommendations for Redeveloped Licensure Tests (pp. 236-246)
E. Approval of RFSP for Illinois Assessment of Readiness (pp. 247-250)
IX. Announcements and Reports
A. Superintendent's/Senior Staff Announcements
B. Chairperson's Report
C. Member Reports
X. Information Items
A. ISBE Fiscal & Administrative Monthly Reports (pp. 251-304)
B. FOIA Monthly Report (pp. 305-313)
XI. Adjourn
This meeting will be accessible to persons with disabilities. Persons planning to attend who need special accommodations should contact the Board office no later than the date prior to the meeting. Contact the Superintendent's office at the State Board of Education. Phone: 217-782-2221; TTY/TDD: 217-782-1900; Fax: 217-785-3972.
NOTE: The Chairperson may call for a break in the meeting as necessary in order for the Board to go into closed session.
https://www.isbe.net/Documents_Board_Meetings/20191218-Agenda-Minutes.pdf