Charter Township of Garfield Planning Commission met July 11.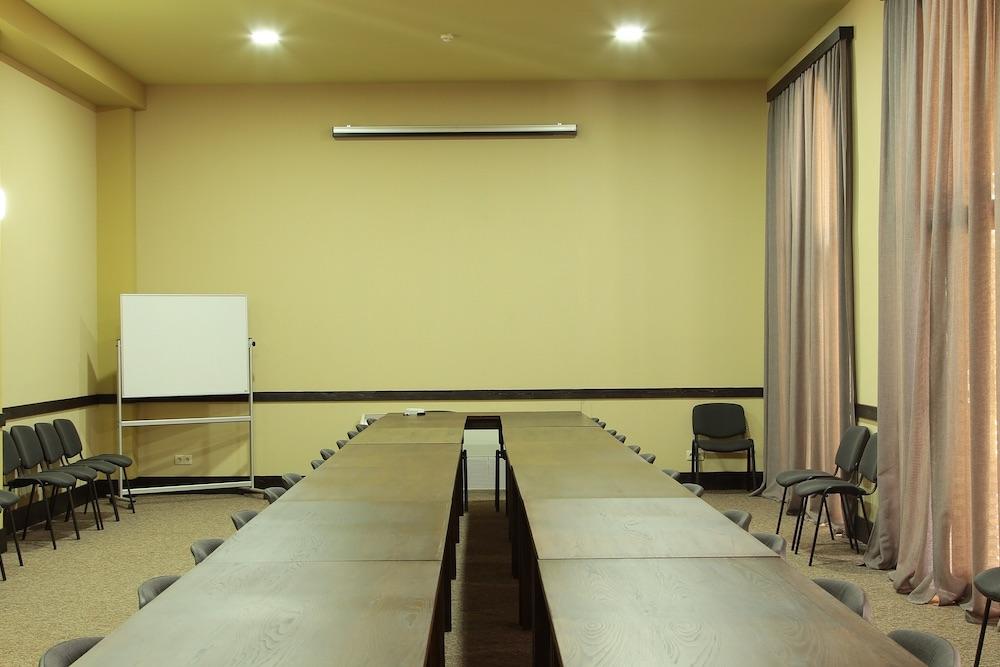 Charter Township of Garfield Planning Commission met July 11.
Here is the minutes provided by the Commission:
Call Meeting to Order: Chair Racine called the meeting to order at 7:00 pm at the Garfield Township Hall, 3848 Veterans Drive, Traverse City, MI 49684.
Roll Call of Commission Members: Present: Joe McManus, Steve Duell, Gil Uithol, Joe Robertson, Chris DeGood, Pat Cline and John Racine
Staff Present: Rob Larrea
1. Review and Approval of the Agenda - Conflict of Interest (7:01) Larrea said that items 5.a. and 5.e. need to be removed from the agenda. Racine declared a conflict with item 5.c.
Duell moved and Robertson seconded to approve the agenda as amended.
Yeas: Duell, Robertson, Cline, DeGood, Uithol, McManus, Racine Nays: None
2. Minutes (7:02)
a. June 13, 2018 Uithol moved and Cline seconded to approve the minutes from June 13, 2018 as amended noting that item 5.b. will include the language "The request to include that proposed use was not supported by the ordinance or The Master Plan."
Yeas: Uithol, Cline, DeGood, McManus, Duell, Robertson, Racine Nays: None
b. June 27, 2018 DeGood moved and Uithol seconded to approve the minutes of June 27, 2018 as presented.
Yeas: DeGood, Uithol, Cline, Robertson, McManus, Duell, Racine Nays: None
3. Correspondence (7:05)
a. Letter pertaining to Aspen Pines project
4. Reports (7:05)
Township Board Report
Duell reported that the updated C-P shopping center amendment was adopted by the board and the Eaglehurst Drive SAD was approved. A license for Grand Traverse Brewing was also approved.
Planning Commissioners No reports
Planners Department No report
5. Business to Come Before the Commission
a. PD 2018-73 Conceptual Review Young Supply Company
Removed from agenda
b. PD 2018-69 Aspen Pines Multi-Family SUP - Intro (7:07) Larrea stated that the application requests approval of a Special Use Permit for a two-story 8 unit multi-family structure on Floresta Street. The parcel is.77 acres and is zoned R-3 Multi Family Residential.
Commissioners discussed the proposed building project and asked questions of the applicant. A property owner on the east side requested a fence along the property line and the applicant will reach out to the property owner regarding the fencing. Commissioners shared concerns with the garages creating a wall on the road side of the project and that it may set a precedent for the entire area. The Applicant will provide architectural drawings as well.
Sean McCardel, the applicant, stated that he is working closely with construction companies to ensure energy efficiency of the units and amenities will include picnic areas with seating. He is open to reducing parking, incorporating green space, addressing the architecture of the garages and working with the neighbors to address their concerns.
DeGood moved and Robertson seconded that application SUP-2018-04, submitted by Sean McCardel Construction Inc., for a Special Use Permit for a Multi-Family Development at Parcel ID #05-340-026-10, be accepted, and be schedule for a Public Hearing to be held on August 8th subject to the following additional information being provided by the applicant by July 19th:
1) An updated site plan indicating that the dumpster area no longer encroaches into the setback area. 2) Additional detail regarding the maneuverability of emergency vehicles within the site.
3) An updated landscape plan indicating full compliance with the requirements of the Zoning Ordinance with all amenities.
4) An updated site plan containing a note that makes clear that the detached garages shall not be used by non-residents for selfstorage purposes.
5) Architectural renderings for garages and elevations of all buildings.
Yeas: DeGood, Robertson, Uithol, McManus, Duell, Cline, Racine
Yeas: DeGood, Robertson, Uithol, McManus, Duell, Cline, Racine
Nays: None
c. PD 2018-70 Serra Automotive Noise Study - Intro (7:54)
(Racine excused himself from this agenda item) arrea said that a noise study was completed by Serra Automotive in accordance with the conditions of the Conditional Rezoning Application. Serra hoped to place a car wash on the site but the ordinance states that any car wash needs to be 40 decibels or lower at all property lines to comply. The study showed that the noise levels came in higher than the ordinance allows.
Jeff Jocks, attorney for Serra Automotive, said that the conditional rezoning standard should have allowed for car wash noise and that this was not going to be a detriment to the neighboring properties. He added that other car washes in the township must be over 40 decibels. His understanding of the CRA was that this noise posed no harm and they feel that they met the conditions of the agreement. Jocks reviewed the study with commissioners and how it was done. Attorney Jocks asked for a Public Hearing on the matter pursuant to the conditional rezoning.
Commissioners discussed the phrase "detrimental to neighboring properties" and asked about the intended standard. Larrea said that the
commission cannot move forward to review something that does not meet therand a coupurezningmendment section 72 of the ordinance says that noise generated from any source shall not exceed 40 db at the property line. Commissioners asked for time to study the decibel problem and its true intent as it is found in the ordinance. Larrea said that he would pour over documentation from the Township regarding the issue and try to determine where the 40 decibels originated.
Duell moved and Cline seconded to have staff study the matter to determine the origination of the 40 decibel noise threshold and draft a report to commissioners and to speak to the Township board about a funding a possible noise study.
Yeas: Duell, Cline, Robertson, McManus, Uithol, Nays: DeGood
Jerry Zezulka of Serra said that there are a lot of questions – said that conversation is more than 40 db and the ambient sound in that area is 56db. The applicant wishes to keep this application moving forward.
d. PD 2018-72 LaFranier Service Drive (9:10) This application requests a site plan review of a service drive which would allow for the division of vacant property. The 40 acre parcel is located along LaFranier Road. The applicant would like to divide the property via land division and is required to submit a service drive for review and approval. The service drive would limit access to the parcel's 1300 feet of road frontage as required by Section 512 of the Zoning Ordinance. There would only be one curb cut on LaFranier. The application meets the ordinance as it stands right now.
Cline moved and Robertson seconded THAT application SPR 2018-01, submitted by Dixie Roethlisberger to construct a service drive on portions of parcel no. 05-023-041-00, be approved, subject to the following conditions:
1) That the service drive be designed in accordance with the construction standards of the Garfield Township Zoning Ordinance.
2) That all future development sites in the project area shall be accessed via the approved curb cut and appropriate extensions shall be made to provide interconnectivity within the properties and between adjacent properties.
3) That all agency reviews and final engineering review by the Township Engineer are received prior to the construction of the drive.
4) That a landscape plan be provided as a condition of future land divisions or condominium development.
5) That any and all Grand Traverse County Road Commission requirements be approved as a part of this approval unless specifically conflicting with the Garfield Township Zoning Ordinance. In the case of conflict, Staff or the Planning commission shall review the issues for compliance.
6) That a letter by an engineer, signed and sealed, be provided to the Zoning Administrator certifying the construction of the service drive to Township specifications be provided prior to the construction of any structures on the property.
Yeas: Cline, Robertson, McManus, Uithol, Duell, De Good, Racine Nays: None
e. PD 2018-71 U Haul – Findings of Fact Removed from agenda
6. Public Comment (9:18)
Mr. Bob Brick commented that conversation is 60 db and added that there is a plethora of studies about noise and did not see the need to spend money.
7Items For Next Agenda - July 25, 2018 (9:20)
a. R-1 Amendment Institutional Uses - Public Hearing
Adjournment Duell moved to adjourn the meeting at 9:21pm.
https://docs.google.com/document/d/1FTV4WqGF0-CUpAr4cKRij5bozdzcgJdQED1LNhMIZXw/edit
Want to get notified whenever we write about
GARFIELD TOWNSHIP
?
Next time we write about GARFIELD TOWNSHIP, we'll email you a link to the story. You may edit your settings or unsubscribe at any time.
Sign-up for Alerts
Organizations in this Story
More News