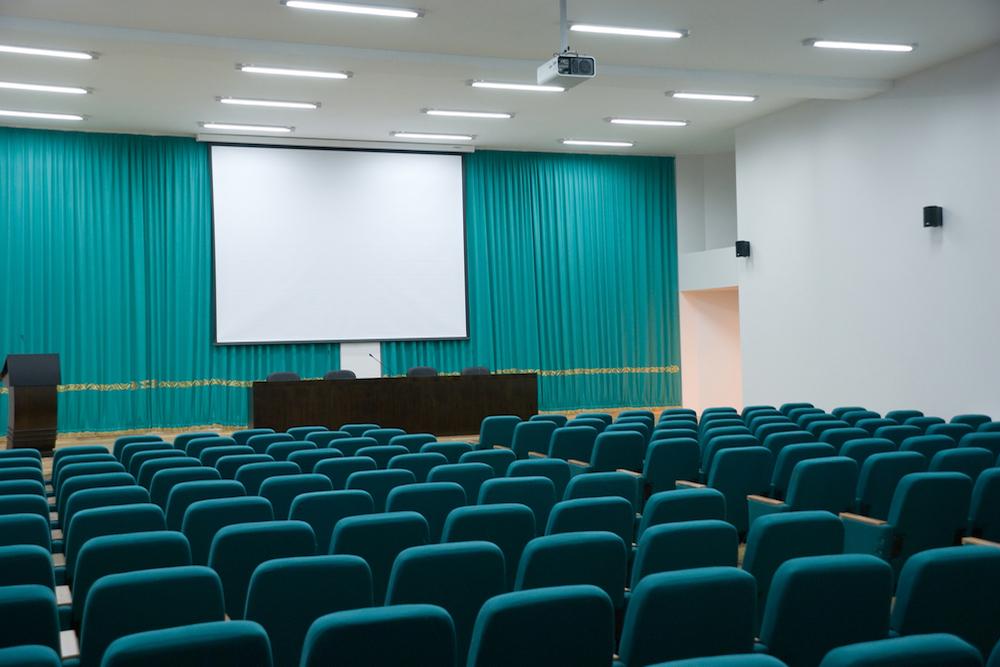 Coal City Village Board met Oct. 9.
Here is the minutes provided by the board:
At 7:00 p.m. on Wednesday, October 9, 2019, Mayor Terry Halliday called to order the meeting of the Coal City Village Board in the boardroom of the Village Hall. Roll call Trustees Dave Togliatti, Dan Greggain, David Spesia, Tim Bradley and Sarah Beach. Absent-Ross Bradley. Also in attendance were Matt Fritz, village administrator, Public Works Director Darrell Olson, and Ryan Hansen from Chamlin Engineering. Attorney Mark Heinle arrived at 7:02.
All present recited the pledge of Allegiance.
The minutes of the September 25, 2019 meeting were presented. T. Bradley moved to approve the minutes as presented, second by Spesia. Roll call-Ayes; Togliatti, Spesia, T. Bradley, and Beach. Nays; none. Absent: R. Bradley. Abstain; Greggain and Halliday. Motion carried.
Trustee Ross Bradley arrived at 7:05 pm.
The warrant list was presented. T. Togliatti moved to approve the warrant list, second by Greggain. Roll call-Ayes; Togliatti, R. Bradley, Greggain, Spesia, T. Bradley and Beach. Nays; none. Motion carried,
PUBLIC COMMENT.
Residents in attendance, Cindy Brown and Mike at 315 N Second Ave., LeAnn Lutes at 295 N Second Ave., Danielle Hull at 873 E Third St. and RJ Cerrato at 325 N Second Ave, spoke during public comment concerning the storm water drainage in their neighborhood following the recent heavy rains. They had flooding in their yards, crawl spaces and garages,
The resident at 3rd and 3rd also stated there needs to be a stop sign installed at 2nd Ave and 3rd Street.
Public Works Director Olson acknowledge the area does flood and points out it is in the low section of town and the last area needing to be addressed concerning storm drainage. Olson also reported there was 9" of rain,
Mayor Halliday stated the board hears their complaints and will have the maintenance department jet the storm sewer in the next 2 days. He also said the drainage issue in that area will cost approximately $400,000 and the village will need to look at financing to do it in the next budget.
Mr. Fritz noted that included in the recent storm water referendum were 2 culverts installed under the railroad to direct the water west and north to help with the drainage in that area of town. He also stated the village will not qualify for Public Assistance which makes it hard for individual assistance.
Ordinace 19-30, Conditional Use Permit for a Motor Vehicle Repair Shop at 700, S. Mazon St. was then addressed. Discussion included firewall rating, disposal of auto fluids and parking spaces. Owner Eric Powell, who was present, stated he could add parking blocks to designate parking spaces. Planning and Zoning recommended this conditional use, Fritz noted the conditional use is controlled by the use not the user.
Greggain moved to approve Ordinance # 19-30 granting the Conditional use for a Motor Vehicle Repair Shop at 700 S. Mazon St., second by T. Bradley. Roll call-Ayes; Togliatti, R. Bradley, Greggain, Spesia, T. Bradley and Beach. Nays; none. Motion carried.
Next on the agenda is the Conditional Use Permit to Allow Outside Storage at the Railroad Street property recently purchased by Randy Alderson. Mr. Alderson's intentions are for outside storage such as boats, campers, etc., no commercial vehicles, prior to the construction of any buildings. The Planning and Zoning Board unanimously approved to recommend this conditional use permit.
Greggain moved to adopt ordinance # 19-31, Granting a Conditional use permit to allow for outside storage for the Property between the UP & BNSF tracks at the end of Railroad Street, second by Togliatti. Roll call-Ayes; Togliatti, R. Bradley, Greggain, Spesia,
T. Bradley and Beach. Nays; none. Motion carried
A short discussion was held concerning the sale of the property at 25 S. Broadway. Things are moving slowly however, the board may be able to address this at the next meeting. The buyer has not expressed their concerns if any.
The new Park Event "Chalk Art Festival" raised money which the board would like to donate to the Coal City School District's Art Department. Spesia moved to approve the expenditure of $407.00 to the Coal City Arts Department, second by Greggain.
Roll Call -Ayes; Togliatti, R. Bradley, Greggain, Spesia, T. Bradley and Beach. Nays; none. Motion carried.
The next item on the agenda, The Coal City Police Department Fleet Vehicles Presentation, was tabled due to the illness of the Police Chief Tom Best.
Mayor Halliday wants the Police Chief tracking the department's overtime with the new officers in place. He also would like to thank the Public Works Department for their efforts and their patience with the residents during the recent flooding.
Trustee Beach reported the Coal City School Art Department would be at the next meeting to accept the donation from the Chalk Art Festival. She also announced the last park event of the year; the showing of the movie "Halloween" in Campbell Park on October 19th. The Coaler Business Alliance is meeting on Tuesday, October 15th.
Tim Bradley announced State Senator Toi Hutchinson is leaving.
Trustee Spesia stated the Broadway railroad crossing will be closed for the next 28 days. The next progress meeting is October 22nd at 9:00 am. He also noted the new Welcome Signs are in place,
Dan Greggain reported the Public Health and Safety Committee has had meetings addressing the Village's ordinance concerning the legalization of marijuana. Attorney Heinle has a sample for them to review.
Ross Bradley asked if there are conditions that have to be met for Hoffman to get their TIF money back. Fritz replied they have to ask for it, it's reviewed and they have to have a Certificate of Occupancy.
Engineer Ryan Hanson reported on:
• Sidewalk, curb and driveway at Coaler Lift Station
• Crack filling
• Patching work - maybe next week
Matt Fritz addressed the board concerning the date for their second meeting in November which would be the night before Thanksgiving. The board agreed they would prefer to meet on Monday, November 25th instead.
Public Works Director Darrell Olson gave a summary of the events of the recent storm on September 27, 2019
• There was 9" of rain, with 3" in one hour
• Power went out at 5:00 pm
• Sewer Plant power back on at midnight
• Maintenance workers called out to put up barricades
• At 9:00 pm all 4 pumps were working and couldn't keep up
• At 11:30, Sistek in So, Wilmington got us a pump which saved the plant
• Water was coming up over the HUBER
• Lost $8,000.00 due to storm
• Overtime for Water and Sewer operators-41 hours
• Overtime for Maintenance-36 hours.
• We know of 8 sink holes
• Village needs to acquire 24" pumps
Mayor Halliday suggested those involved get together and discuss what we did and what we could do better.
T. Bradley moved to adjourn, second by Spesia. Roll Call-Ayes; Togliatti, R. Bradley, Greggain, Spesia, T. Bradley and Beach. Nays; none. Motion carried. Meeting adjourned. at 8:29 p.m.
https://coalcity-il.gov/wp-content/uploads/2019/01/VB-Minutes-10-09-19.pdf