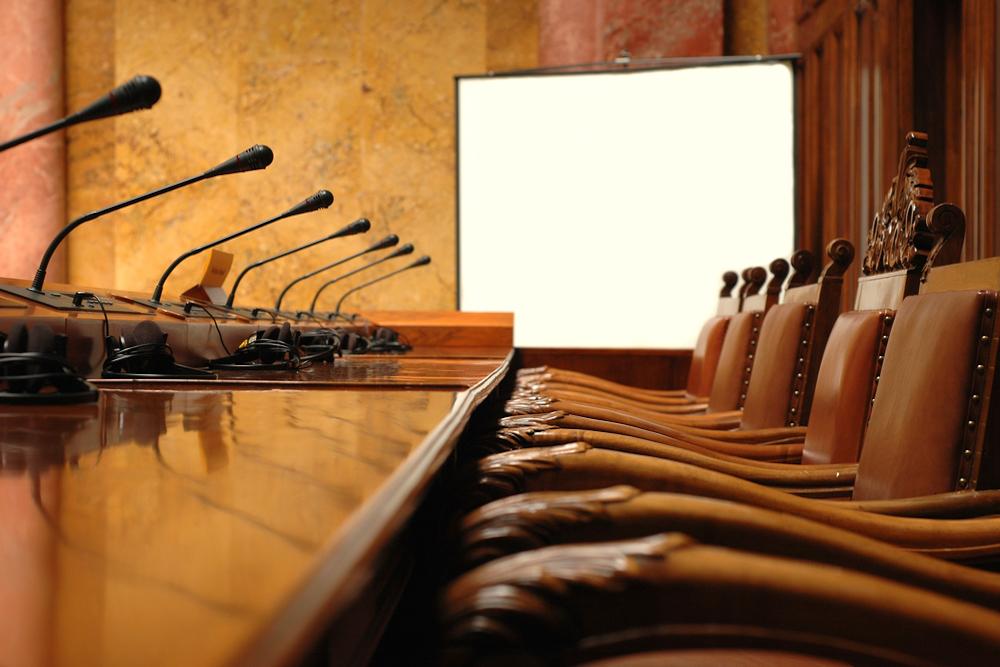 Grundy County Zoning Board of Appeals Committee met Dec. 17.
Here is the agenda provided by the committee:
I. Call to order /Pledge of Allegiance/Roll Call
| | | | |
| --- | --- | --- | --- |
| Attendee Name | Title | Status | Arrived |
| Dick Joyce | | Present | |
| Bob Breisch | | Present | |
| Lisa Lynch | | Present | |
| Mark Hill | | Present | |
| Sid Nelson | | Absent | |
| Al Skwarczynski | | Present | |
| Mark Sandeno | | Present | |
Present for the Meeting:
Joan Harrop, Attorney at Law 19-ZBA-013
Stephen Pratt, Attorney at Law, 19-ZBA-013
Nancy Varland Guerro, 19-ZBA-013
Sally Varland- 19-ZBA-013
Jill Wood, 19-ZBA-013
Terry Livingston Sr. 19-ZBA-014
Staff Present:
George Gray, Grundy County Administrator
Heidi Miller, Grundy County Land Use Director
Cheryl Wardell, Grundy County Land Use Administrative Assistant
II. Approval of Minutes November 19, 2019
1. to accept the minutes of the November 19, 2019 Zoning Board of Appeals meeting.
Minutes approved.
RESULT: ACCEPTED [UNANIMOUS]
MOVER: Lisa Lynch
SECONDER: Mark Sandeno
AYES: Joyce, Breisch, Lynch, Hill, Skwarczynski, Sandeno
ABSENT: Nelson
III. Official Business
1. Petition 19-ZBA-013 Map Amendment A-Agricultural to CG- Commercial General
Miller reviewed the petition. November 19th, the Zoning Board of Appeals recommended this petition to the Land Use Committee with a positive recommendation. More information regarding the petition was given during the Land Use Meeting. The Land Use Committee decided to send the petition back to the Zoning Board of Appeals due to the new information. Miller stated that after reviewing the new information regarding this petition, it appears the business would not be a commercial general business but a manufacturing facility which includes rack storage and would require an Industrial Zoning.
Nancy Varland Guerrero was sworn in. Guerrero stated she lives to the East and across the road from this farm Guerrero was raised in the home. She currently lives in the home and plans on handing it down to her children. Guerrero was concerned that if granted the business would be expanded, and overnight manufacturing would take place. Guerrero was concerned about pollution, and property values.
Sally Varland was sworn in. Lives on the South East border of the proposed property. Varland opposes this change. Concerns with pollution such as air, water or noise pollution. Concerns about what kind of business could move in if the buyers decide to sell. Varland noted that the two properties that were changed in zoning are not near homes as this property is.
Stephen Pratt, Attorney at Law, is representing a neighboring property owner who is objecting to this petition. Pratt stated that the Map Amendment should not be done because of the following reasons.
1. The County must follow its own ordinance. The property is not contiguous to land already zoned Commercial General.
2. Spot Zoning is illegal, the Zoning change is for a small parcel of land and inconsistent with surrounding uses and zoning.
3. The proposed use is Industrial, not Commercial General. Hofmann Fluid Power Inc. Manufactures small valves and hose connectors intended for large corporate end users such as Kraft, and Chobani, and should be considered a light industrial use that is inappropriate in a Commercial General or Agricultural Zone.
Joan Harrop, Attorney at Law, represents the Varland Family the seller of the property. Harrop noted that two properties along this corridor have been rezoned and were not contiguous to any other commercial property and yet the Zoning change was made. IF it is illegal to rezone the Varland property, isn't it true that the other properties should not have been rezoned from Agricultural to Commercial General. There were ordinances in place when each of these properties were rezoned. Harrop stated that precedent has been set regarding the zoning of the property. Harrop noted that one person opposed to this rezoning was in total compliance for the rezoning of the Helland property. Harrop asks that the map amendment be granted.
Jill Wood was sworn in. Wood has concerns regarding drainage. Wood noted that at the last meeting a paved parking lot would have to be installed. Wood was concerned about drainage of the property and if it would run into the farm field which is next door to the property.
Breisch asked if anyone else would like to speak regarding this petition. No other public comment was heard. Public comment was closed at 7:27 P.M.
Skwarczyski asked when the petitions were heard for the two properties currently zoned Commercial General. The one petition, Turf Team, was heard in 2000. The Helland property was heard in 2005. Skwarczynski noted that the petition is erroneous because the operation of the business is considered Industrial and not commercial use.
Joyce noted that he supported this petition last month on the information that he had. Joyce noted that Morris stopped at a gas station and feels that commercial property would continue to grow. Joyce noted that he could not support an Industrial use on this property.
Lynch noted that she agrees with Joyce, and that a manufacturing facility is not appropriate in a commercial general zoning. Lynch also noted that buying this property and having to bring the building up to the 2018 International Building Code would be very costly, and maybe that the cost was not considered.
The review of the La Salle Factors:
1. The compatibility with the existing use and zoning of nearby property.
Breisch noted that we have heard arguments regarding the compatibility of this proposal and this property.
2. The extent to which property values of the subject property are diminished by the existing zoning restrictions.
No comment was heard.
3. The extent to which the proposed amendment promotes the public health, safety and welfare of the County.
No comment was heard.
4. The relative gain to the public, as compared to the hardship imposed upon the applicant.
No comment was heard.
5. The suitability fo the subject property for the purpose for which it is presently zoned.
No comment was heard.
6. The length of the time that the subject property in question has been vacant, as presently zoned, considerd in the context of development in the area where the property is located.
No comment was heard.
7. The consistency of the proposed amendment with the Comprehensive Plan, and any adopted Land Use Policies.
No comment was heard.
8. That the proposed amendment will benefit the needs of the community.
No comment was heard.
Skwarczynski motioned to send the petition with a negative recommendation to the Land Use Committee. Seconded by Lynch. Motion carried 6-0.
RESULT: REFERRED TO COMMITTEE [UNANIMOUS] Next: 12/18/2019 2:30 PM
MOVER: Al Skwarczynski
SECONDER: Mark Hill
AYES: Joyce, Breisch, Lynch, Hill, Skwarczynski, Sandeno
ABSENT: Nelson
2. Petition 19-ZBA-014 Text Amendment to Modify Section 8-2-4-7
Miller reviewed the petiton. Miller noted that a couple had asked the Land Use committee to reconsider the setbacks for a chicken coop. The Land Use Committee asked Miller, the Land Use Director to research surrounding communities. After researching, the Land Use Committee asked that section 8-2- 4-5 be modified.
The following changes will be noted.
The ordinance will no longer be called Poultry Keeping. The ordinance will now read as Chicken keeping. A chicken is defined, and a coop is defined. The ordinance includes setbacks for chicken coops, It also states that if chickens are being kept on the property that the rear yard must be fenced with a four foot high fence. Coops must be registered with the Department of Agriculture, and be complaint with all County regulations. Coops must be kept in a sanitary condition, ventilated, and predator proof. Feed needs to be placed in a predator proof container, and inside a secure structure. Waste must be removed and smells must not be considered a nuisance beyond the lot lines.
Terry Livingston Sr. was sworn in. Livingston is the President of the Goose Lake Association and wanted to know who he could call if there are problems with animals on properties. Livingston noted that he gets a lot of complaints from residents regarding chickens, roosters, and other farm animals. Miller noted that if a complaint would like to be made regarding the keeping of animals on properties, they can call our office and we will investigate.
Public comment was closed at 8:04 P.M.
Lynch made a motion to positively recommend to the Land Use Committee, and Joyce seconded. Motion carried. 6-0
RESULT: RECOMMENDED APPROVAL [UNANIMOUS] Next: 12/18/2019 2:30 PM
MOVER: Lisa Lynch
SECONDER: Dick Joyce
AYES: Joyce, Breisch, Lynch, Hill, Skwarczynski, Sandeno
ABSENT: Nelson
IV. Old Business
No old business was heard.
V. New Business
No new business was heard.
VI. Adjournment
1. adjourn
Meeting was adjourned at 8:06 P.M.
RESULT: APPROVED [UNANIMOUS]
MOVER: Al Skwarczynski
SECONDER: Lisa Lynch
AYES: Joyce, Breisch, Lynch, Hill, Skwarczynski, Sandeno
ABSENT: Nelson
http://grundycountyil.iqm2.com/Citizens/FileOpen.aspx?Type=12&ID=2560&Inline=True