City of Vienna City Council met December 10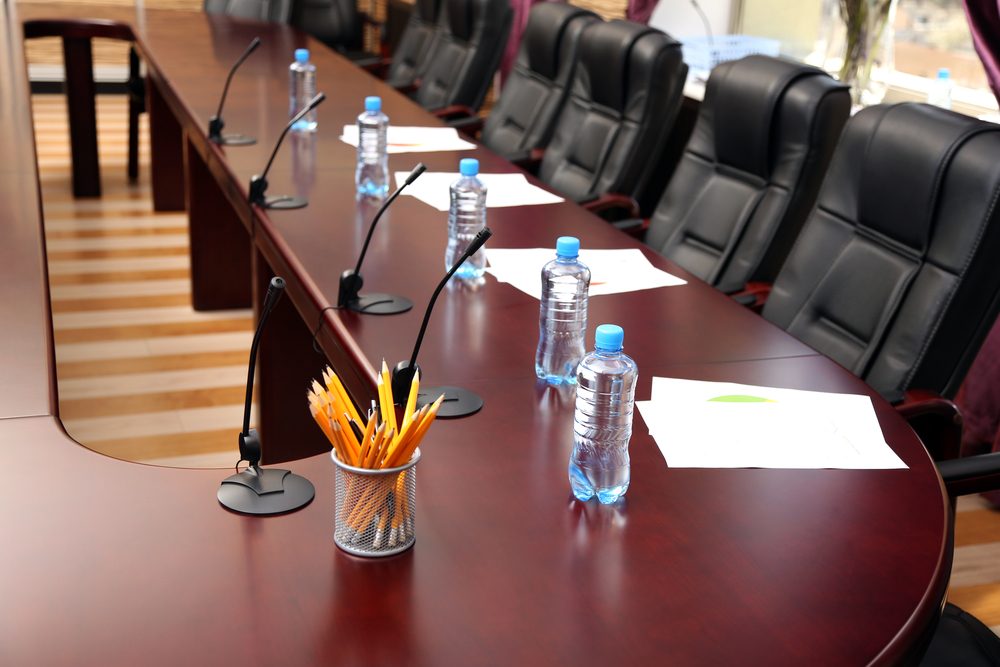 City of Vienna City Council met Dec. 10.
Here is the minutes provided by the council:
REGULAR MEETING Rescheduled from 12-05-18
VIENNA CITY HALL 205 NORTH FOURTH STREET
The City Council of the City of Vienna met in regular session, Monday, December 10, 2018 at Vienna City Hall with the following members and guest:
ELECTED/APPOINTED OFFICIALS PRESENT: Jon Simmons, Mayor Alan Racey, Alderman Austin Tuey, Alderman Melissa Hill, Alderman Debbie Riddle, Alderman Cheryl Myrick, Alderman Josh Stratemeyer, City Attorney Aleatha Wright, City Clerk Shane Racey, City Supt Michelle Meyers, Treasurer Phil Morris, Depot Margaret Mathis, Librarian
ELECTED/APPOINTED OFFICIALS ABSENT: Richard Owen, Alderman Jim Miller, Police Chief Brent Williams, Fire Chief
GUESTS: Brian Ziegler Jessica Wettig Norman Suits Josef Huckleberry Kevin MacDonald Larry Moore Angela Moore
There being a quorum, Mayor Simmons called the meeting of the Vienna City Council to order at 6:30 p.m.
NEW BUSINESS
Alderman Myrick made a motion to Approve the Omnibus Consent Agenda consisting of the November 21, 2018 Council Meeting Minutes and the Warrant ($23,109.10). Alderman Hill seconded the motion. Motion carried.
City Engineer, Brian Ziegler was present to discuss with city officials of another avenue for funds for the amphitheater project at the city park since the city's recent grant submission through IDNR. Ziegler said he was contacted by Senator Fowler of legislative funds available for the city as Fowler supported the amphitheater project. In addition, the city applied for extra funds needed through a department of commerce and economic opportunity grant. Ziegler said according to Senator Fowler there looked to be around $115,000.00 to be allocated for the city's project. Phil Morris, Depot, said that Johnson County Revitalization agreed to assist with $20,000.00. Ziegler said this left a balance of $20,000.000 that the city would need to commit to. Council discussed with city treasurer of splitting the cost possibly between Tourism, General and Community Funds.
Alderman Racey made a motion to Authorize and Approve $20,000.00 for the amphitheater project contingent on money received from the state and Jo Co Revitalization. Alderman Hill seconded the motion. The vote was as follows: Hill-yes, Riddle- yes, Myrick- no, Owen-absent, Racey-yes, Tuey- no. Motion carried: 3-yes, 2-no, 1-absent
Several members of the Elks Lodge were present to discuss getting utility services turned on at a building they recently purchased at 304 Main St. Elks members stated that they were not made aware of an outstanding past due utility bill by the owner when they purchased the building and this was hindering them of getting services per city ordinance. Discussion was had between city officials and Elk members. After consideration of circumstance consent was given from Alderman Racey, Tuey and Myrick for the city to write off the unpaid balance. Hill and Riddle abstained as members of the Elks Lodge.
CITY ELECTED AND APPOINTED OFFICIALS
Mayor Simmons mentioned the grand opening of Miles Brothers Food that took place over the previous weekend. Simmons also commented on the Jo Co Revitalization beautification project of placing old lamp posts in the county courtyard.
Clerk Wright requested consent for the city to apply for a residential demolition grant. Council gave consent. Wright also announced the 2019 election filing period started December 10 and runs until December 17.
City Supt Racey discussed mowing in the city park for spring/summer.
Phil Morris mentioned the event taking place around the square Sunday, December 16 from 4 6:30 p.m. where Johnson County Revitalization would be hosting an old time Christmas. Morris said the new lamp posts would be debuted on the courthouse lawn.
Alderman Tuey discussed making changes to the burn ban with city officials and city attorney. Discussion was had of clarifying the ordinance better but no definite decisions were made whether to amend the ordinance at this time.
Tuey also discussed the city purchasing tornado sirens he feels are a need in town for the safety of residents. Tuey briefly reviewed some quotes he had gotten the previous year with Sentry Sirens. Alderman Racey said he would check at his next Southern Five meeting if there were any upcoming grants available.
Tuey asked about Christmas lights around the square. Supt Racey said the city would be putting lights up around the city park. This led into discussion of the city needing to purchase new Christmas lights.
Alderman Myrick said she was questioned about the recycling service at the city park since the dumpsters were gone for a longer period of time than usual. Supt Racey said that when the city drops bins off at Shawnee Correction Center they have no control when they will be emptied.
At 7:44 p.m., Alderman Myrick made a motion to go into Executive Session to discuss Compensation/Non-Union Raises 5ILCS 120/0(c) (1). The motion was seconded by Alderman Riddle. Motion carried.
At 8:10 p.m. Alderman Myrick made a motion to resume the Regular Session meeting. Motion was seconded by Alderman Tuey. Motion Carried.
Alderman Tuey made a motion to Authorize and Approve Non-Union salary adjustments effective January 1, 2019. The motion was seconded by Alderman Myrick. The vote was as follows: Hill-yes, Riddle-yes, Myrick-yes, Owen-absent, Racey-yes, Tuey-yes. Motion carried: 5-yes, 1-absent.
As there was no further business to discuss Alderman Hill made a motion to adjourn. The motion was seconded by Alderman Owen. Motion carried.
Mayor Simmons declared the meeting adjourned at 8:13 p.m.
http://nebula.wsimg.com/2652b3f159e3d0ad0f0af6c68744afa7?AccessKeyId=E95FBD6DE937F4D921DE&disposition=0&alloworigin=1
Want to get notified whenever we write about
City of Vienna City Council
?
Next time we write about City of Vienna City Council, we'll email you a link to the story. You may edit your settings or unsubscribe at any time.
Sign-up for Alerts
Organizations in this Story
More News