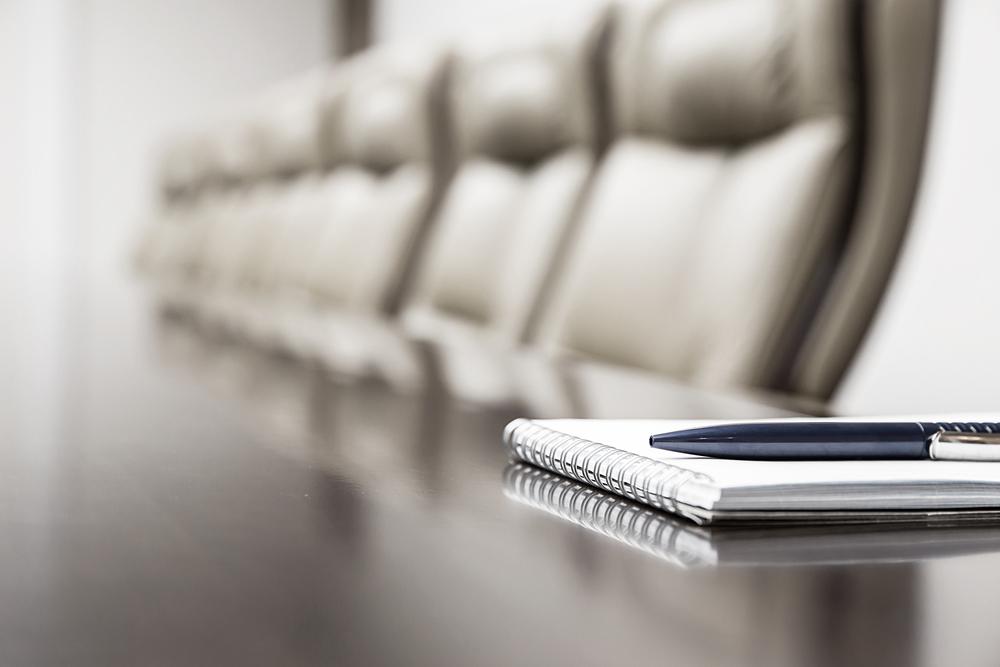 Saratoga Community Consolidated School District 60-C Board of Education met Nov. 18.
Here is the minutes provided by the board:
Mrs. McDonnell led the pledge to the flag
The President called the meeting to order and directed the Secretary to call the roll.
Upon roll call being called, the following Board members were physically present at the said location: Kurt Barth, Brittany Brandt, Ginger Jones, Scott Thorson, Mike Wright, Anne McDonnell
Absent: Brett Geiger
Also present were Superintendent Kathy Perry, Principal Joe Zweeres, Assistant Principal Ashley Ringler, Director of Special Services Lacey Anderson, Board Secretary Marsha Henne, Steve Halcomb, Erik Swanson, Dan Brown, Saratoga teachers and staff
There were no public comments
Teacher Presentation – Sheila Welch and several students presented their STEM projects.
Audience Participation – Erik Swanson from Mission Bible Church addressed the board about the church's interest in using Saratoga School's facilities for new Morris branch they plan to start next fall. Steve Halcomb also addressed the Board thanking the administration for their kindness and taking the time to meet with Erik to discuss Mission Bible Church's needs.
Correspondence – Joe Zweeres addressed the board thanking them for the cards and flowers on his mother's passing.
Motion by Barth, seconded by Thorson to approve the consent agenda which includes the following items:
A. Minutes of the following meetings:
1. October 17, 2019 Finance Committee Meeting
2. October 21, 2019 Regular Board Meeting
B. Bills, payroll and financial reports for the month of October, 2019
C. Following personnel items:
1. Per employment documentations, employ the following for the 2019-20 school year: a) Paraprofessional w/PEL, Magdalena Ziminska effective November 12, 2019
2. Accept the following resignations:
a) Bus Driver, Phillip Arnold effective November 8, 2019
3. Approve a special education paraprofessional position from 1/7/19 to 2/14/19 to cover required IEP minutes during health instruction
D. Press Issue 102, first reading
Roll Call Vote:
AYES: Jones, Barth, Brandt, Thorson, Wright, McDonnell
NAYES: None
Motion Carried: 6-0
Absent: Geiger
Board Committee Reports – Supt Perry discussed scheduling a SAC meeting with possible dates of December 5th or December 10th.
Superintendent Reports: Building
• Planning to schedule a meeting with involved stakeholders regarding the concerns about downstream drainage from our school site. Ryan Hansen from Chamlin is working on coordinating meeting times. We are hoping to have the meeting in December.
• Met with Cory Boaz, Studio GC, on November 15th to go over "finishes" for the new addition (floors, paint colors, etc.) Construction meetings are every Tuesday.
Finance
• Jamie Rachlin was present to explain the bond issue and answer any questions. The sale of the bonds is December 12th
• Saratoga's medical insurance rates are expected to increase approximately 4%. Open enrollment will be from November 19th through December 19th. Transportation Technology
• PSAT testing is set up and ready to take place on Monday, November 18th.
• Online Standards-Based Report Cards have been completed. Feedback from the teachers is currently being collected.
• Tyler is evaluating the remainder of Windows 7 machines within the district for replacement by the January deadline.
• Tyler has implemented a centralized logging system called Splunk for more efficient monitoring of servers and networking equipment.
Building Administration
Curriculum/Professional Development/Projects
• Health has started in 6th, 7th, and 8th. Half of the students will receive Health the first 6 weeks and the other students will receive health the second six weeks. Health letters went home last week.
• All report cards, with the exception of kindergarten, were generated by PowerSchool which was a new process for the 1st-5th grade teachers. The feedback we received was all positive indicating that the process was much more streamlined and saved time.
• Ashley is meeting with all first and second year teachers to check in on the mentoring process and offer additional support.
• Staff will be having another Building Leadership Team soon to finalize the School Improvement Plan.
Special Services
• Preschool's Halloween family involvement event was very successful. Approximately 60 students and their families attended and had a great time.
• ISBE has added an additional $3500 to the PFA grant for this year. The money will be used to purchase materials to make sure we are ready for our January compliance visit and to send our preschool teachers to the bilingual conference.
• We have filled all preschool spots for this year. New screenings will begin in January to begin filling spots for next year.
• Lacey applied for Saratoga to present at the ESSA conference in February. The topic will be creating more inclusive environments at the elementary level. We are hoping to do the same presentation with a panel of co-teachers at the January institute. Miscellaneous/Date
• Wednesday, Nov. 20th - 11:30 Dismissal
• Saturday, Nov. 23rd - PTO Pie Pickup inside door #18 from 9:30-10:30
• Nov. 27th-29th - No School
• Wednesday, Dec. 4th - DARE Graduation at 1:15 in Multi-Purpose Room (5th grade)
• Thursday, Dec. 12th - 4/5 Band/Music/Choir Concert at 1 & 7 in Farmer Gym
• Friday, Dec. 13th - PTO Movie Night in Middle Gym - Door #4.
Shared Services
• Supt Perry met with district 54 and 101 superintendents on November 13th. We have two possible dates for a Shared Services Meeting – January 8th or January 15th at 5:00 p.m. at MCHS.
Other
Contracts over $25,000 that are posted on the website: American Capital (technology lease)
McGrath Office Equipment (copy machine lease)
SEA (exclusive bargaining representative)
Santander Bank (bus lease)
J & R 1st in Asphalt Inc.
USBANCORP (bus lease)
Midwest Transit (school buses) Greenway Motors (special education van)
Old Business
Motion by Jones, seconded by Barth to adopt the Resolution providing for the issue of not to exceed $13,200,000 General Obligation School Bonds, Series 2019, of the District, for the purpose of paying the costs of those capital projects approved by referendum at the November 6, 2018, general election and for the purpose of increasing the working cash fund of said School District, providing for the levy of a direct annual tax sufficient to pay the principal and interest on said bonds, and authorizing the execution of a bond purchase agreement with Hutchinson, Shockey, Erley & Co., Chicago, Illinois in connection with the proposed sale of said bonds.
Roll Call Vote:
AYES: Jones, Barth, Brandt, Thorson, Wright, McDonnell
NAYES: None
Motion Carried: 6-0
Absent: Geiger
Motion by Wright, seconded by Barth to approve Memorandum of Understanding to implement a partnership between school and community mental health professionals
AYES: Jones, Barth, Brandt, Thorson, Wright, McDonnell
NAYES: None
Motion Carried: 6-0
Absent: Geiger
Administration discussed e-learning days with the Board. Motion by Jones, seconded by Thorson to establish Public Hearing for presentation of e-learning program on December 16, 2019 at 6:35 p.m.
AYES: Jones, Barth, Brandt, Thorson, Wright, McDonnell
NAYES: None
Motion Carried: 6-0
Absent: Geiger
New Business
Supt Perry discussed the camera additions for new addition and shared a quote received from LaForce for a total of $31,215
Supt. Perry presented Tax Levy calculations to the Board and shared that she had still not yet received information from Grundy County. Motion by Barth, seconded by Wright to adopt Tentative Tax Levy and establish Public Hearing due to Truth in Taxation requirements on December 16, 2019 at 6:30 p.m.
AYES: Jones, Barth, Brandt, Thorson, Wright, McDonnell
NAYES: None
Motion Carried: 6-0
Absent: Geiger
Joe Zweeres presented the 2019 School Report Card and shared that Saratoga received a commendable rating. Administration was very pleased with the results and shared that details can be viewed on the school website.
Motion by Wright, seconded by Thorson to establish graduation date to be May 20, 2020
AYES: Jones, Barth, Brandt, Thorson, Wright, McDonnell
NAYES: None
Motion Carried: 6-0
Absent: Geiger
The Board discuss 2020-21 school calendar and decided to wait until January to approve the calendar.
Informational Items
• Joint Annual Conference November 22-24, 2019
• 8th Grade Pork Chop Dinner results
Motion by Barth, seconded by Jones, to Adjourn to closed session at 7:42 p.m. to discuss the appointment, employment, compensation, discipline, performance, or dismissal of specific employees of the public body, student disciplinary cases, matters relating to individual students, and probable litigation. - 5 ILCS 120/2 (c) (1), (9), (10), (11).
AYES: Jones, Barth, Brandt, Thorson, Wright, McDonnell
NAYES: None
Motion Carried: 6-0
Absent: Geiger
Motion by Jones, seconded by Thorson to return to regular session at 8:06 p.m.
AYES: Jones, Barth, Brandt, Thorson, Wright, McDonnell
NAYES: None
Motion Carried: 6-0
Absent: Geiger
No action taken as a result of Closed Session
Motion by Barth, seconded by Wright to adjourn at 8:06 p.m. Voice Vote: All aye votes, motion carried.
https://drive.google.com/file/d/1j6GqYZnX3p2OZppTP5We4BvauKjAee-q/view